Westwood College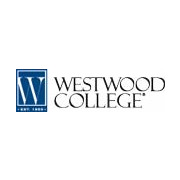 Westwood College School Description
Contact this school directly at (866) 943-4341
Our mission
Westwood College is an institution of higher learning dedicated to providing quality, career-focused undergraduate and graduate programs that prepare students with the knowledge, skills, and credentials needed to launch, enhance, or change careers. The College offers broad access to education and serves a diverse, multicultural body of students in an environment that promotes pride, respect, and teamwork. The College's programs are designed to empower students to pursue their individual career goals.
Who we are
Headquartered in Denver, Colorado, Alta College, Inc. (Alta) is the parent organization for Westwood College. Since its inception, Alta has been a leader in career-focused education, meeting workforce needs for in-demand employment fields. As occupational challenges and opportunities are recognized, Alta develops new programs in cooperation with industry leaders to meet the needs of our students and graduates and of employers, as well.
Westwood College
Westwood College is an institution of higher learning founded in Denver, Colorado in 1953. Today, Westwood has 14 campuses across California, Colorado, Georgia, Illinois and Virginia and an online campus.* Westwood offers a unique hands-on, career-focused curriculum providing three-year bachelor's degrees in high-growth fields. We have more than 10,000 students enrolled in one of our degree programs in business, design, technology, industrial services, justice and healthcare. To date, over 30,000 Westwood graduates have transformed their lives by obtaining the skills, tools, experience and connections necessary to achieve meaningful careers.
The following campuses are nationally accredited by the Accrediting Council for Independent Colleges and Schools (ACICS):
Privacy Policy Disclaimer - http://www.westwood.edu/~/media/oldmedia/files/pdf/WestwoodCollegePrivacyPolicy.pdf
Information about on-time graduation and placement rates, median loan debt, tuition and fees, and related Standard Occupational Codes (SOC) can be found here: http://www.westwood.edu/media/files/pdf/WestwoodCollegeProgramDisclosures.pdf
California Campuses Westwood College - Anaheim (Anaheim, CA), a branch of Westwood College - Denver North Westwood College - Inland Empire (Upland, CA), a branch of Westwood College - Denver North Westwood College - Los Angeles (Los Angeles, CA) Westwood College - South Bay (Torrance, CA)
Colorado Campuses Westwood College - Denver North (Denver, CO) Westwood College - Denver South (Denver, CO), a branch of Westwood College - Denver North Westwood College - Online Campus, a branch of Westwood College - Los Angeles
Illinois Campuses Westwood College - DuPage (Woodridge, IL) Westwood College - Chicago Loop (Chicago, IL), a branch of Westwood College - Los Angeles Westwood College - O'Hare Airport (Schiller Park, IL) Westwood College - River Oaks (Calumet City, IL), a branch of Westwood College - Los Angeles
Georgia Campuses Westwood College - Atlanta Midtown (Atlanta, GA), a branch of Westwood College - DuPage Westwood College - Atlanta Northlake (Atlanta, GA), a branch of Westwood College - O'Hare Airport
Virginia Campuses Westwood College - Arlington Ballston (Arlington, VA), a branch of Westwood College - South Bay Westwood College - Annandale (Annandale, VA), a branch of Westwood College - South Bay
See All Westwood College Campuses
Find a Westwood College Campus by Zip Code
Or Use the Map to Find a Westwood College Campus
Westwood College Campuses and Online School