See All
Colleges >
Need Blind vs. Need Aware Admissions Policies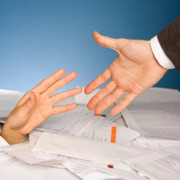 Need Blind vs. Need Aware Admissions Policies
Find out how schools factor in financial aid needs when choosing students.
When you're seeking financial aid from a school, one of the first things you'll want to find out is what that school's admissions policy is for students who need assistance with college money.
Understanding the difference between a need blind policy (also known as full need) and a need aware policy (also known as need sensitive) can give you insight into how the university makes its decisions about students who need college aid and whether you can afford to pay tuition and get your college degree at their school.
What Is a Need Blind Admissions Policy?
Colleges and universities with a need blind, or full need, admissions policy do not consider your financial situation when deciding whether to admit you as a college student. In most cases, the majority of college aid will go to students who prove financial need, but the school may also award scholarships, such as athletic scholarships.
What Is a Need Aware Admissions Policy?
A need aware, or need sensitive, policy means that that university makes most of its admissions decisions without considering the student's need for college money. In other words, they may reserve some spots for students who are able to meet the college program's full cost of attendance (COA) without the need of loans, grants or scholarships.
How to Understand a School's Financial Aid Policy
Look at the financial aid section of a school's website to see what its policies are regarding awarding college money. If that information isn't listed on the website, contact the admissions office or financial aid office.
It's important to read between the lines, since schools may use language that blurs their actual policies. For example:
If the college doesn't say it has a need blind policy but asserts that it meets students' full needs, it may use a need aware policy for admitting some students.
If a college does say it has a need blind policy but doesn't explicitly state that it meets the full need of all students admitted into degree programs, you may not be awarded the amount of college money you'd need to be able to attend that school.
College Admissions and Financial Aid Tips & Tactics
If the award letter from your top school doesn't help you cover tuition and other expenses, look for additional aid to assist you. Look for gift aid, which doesn't need to be repaid, first, in the form of scholarships, tuition waivers or work-study positions. If that's insufficient, compare student loans to find good repayment policies and low interest rates to make up the difference.
During your Campus Explorer college search, look closely at each school's expenses section to see what tuition is likely to be, what percent of the student body receives grants, loans and other college aid, and how much the typical financial aid award is likely to be. This will give you additional insight into whether you can afford to attend that school. Compare schools for even more insight into how each school measures up in terms of financial aid and other factors.
When you visit your top schools, set up in-person meetings with the financial aid office to discuss their financial aid policies and explain your financial needs and academic qualifications. The better your relationship is with the financial aid office, the more answers and assistance you'll be able.
People Who Read This Article Also Read:
How to Compare Financial Aid Packages
Award Letter Basics
How to Appeal a Financial Aid Award Letter
Questions to Ask Schools' Financial Aid Offices
Need-Based vs Merit-Based Financial Aid
What's a Financial Aid Package?
College Provided Financial Aid Programs
Negotiating Your College Tuition

Quick Search: Find the College that's Right for You!
Advertisement
Visit Our Student Center

Get on track!
And find out everything you need to know about planning for college.

Visit our FREE
scholarship directory
Seach 1.9 million scholarships worth over $7.75 billion
Enter for a chance to win our monthly $1000
Scholarship!
Advertisement