See All
Colleges >
529 Plans: The Basics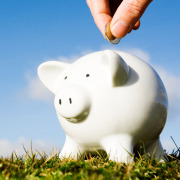 529 Plans: The Basics
Save money for college and get tax benefits with this savings plan.
529 Plans, also known as Qualified Tuition Programs (QTP), are offered and administered to help students save college money. Saving money for college allows you to pay for your college education without having to resort to the many expensive college loans that must be paid back with interest.
The more money you're able to save for your college degree, the more control you have over where you are able to attend college. You may have received enough college financial aid to cover your school expenses, and do not want to take the remaining money in college loans.
There are a number of ways to save money for college. The 529 Plans are available in all states and are a popular way that have a number of benefits for the college student.
What kinds of 529 Plans Are There?
States offer two types of 529 Plans: a prepaid tuition plan and a college savings plan. Under a prepaid tuition plan, you pay for college education expenses at current costs. So even if tuition goes up, you'll still pay for college at today's costs. With the college savings plan, you invest your money and can receive tax benefits. There's more risk to this plan, however, since you could lose money on your investments, just as you would in the stock market.
The prepaid tuition plan can only be used to pay for college tuition and related fees. The savings plan, however, is more flexible. It can be used to pay any cost of attendance expenses, such as room and board or books and supplies.
What Are the Benefits of the 529 Plans?
529 Plans allow you to put aside money for college with tax-deferred earnings. Your distributions from the savings plan are tax-exempt when used for college or university expenses.
The assets you put in a 529 fund are managed by the plan, so you don't have to manage your own investments under this plan. Also, unlike other college funding programs, there are no limits to how much money you can put into this savings plan and no age limitation on when you have to use the money.
Many parents also prefer this type of fund because they, or the other donor, retain control over the money, rather than the student beneficiary taking over control at a certain age. The donor is even able to reclaim the money at any time.
529 Plan College Savings Tips & Tactics
Find the 529 savings plans for your state on the Savings Plans Network website.
Are you interested in attending a prestigious private college? Find out if they're a part of the Tuition Plan Consortium, which offers the Independent 529 Plan.
If a grandparent is the owner of your 529 account, the amount of money in that account is not factored in to your college money when you apply for federal aid or other types of college financial aid. In other words, you are eligible for receiving more federal aid if you don't own this account.
Don't think you'll use all of your college money? You can transfer the money in a 529 plan to another family member without having to pay taxes or other penalties on it.
People Who Read This Article Also Read:
Saving for the Future: Long-Term College Planning
Long-Term Savings Plans Overview
Tax Breaks for College Students
Tax Benefits for the Graduate Student
Tuition Tax Credits

Quick Search: Find the College that's Right for You!
Advertisement
Visit Our Student Center

Get on track!
And find out everything you need to know about planning for college.

Visit our FREE
scholarship directory
Seach 1.9 million scholarships worth over $7.75 billion
Enter for a chance to win our monthly $1000
Scholarship!
Advertisement