See All
Colleges >
Post-9/11 GI Bill: The Basics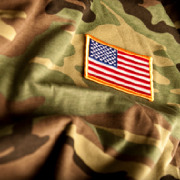 Post-9/11 GI Bill: The Basics
Are you eligible to take advantage of the new GI Bill to pay for a college degree?
Just like the original GI Bill, which was introduced by Franklin D. Roosevelt to help WWII veterans get a college education, the new GI Bill provides college aid for veterans who have served active duty since the tragedies of September 11, 2001.
Known as the Post-9/11 GI Bill, or, more formally, as the Post 9/11 Veterans Educational Assistance Act of 2008, this military benefit provides money for college tuition and other costs. This benefit came into effect on August 1, 2009, with the goal of encouraging service members to pursue their education through degree programs at a college or university.
This college funding isn't only limited to service members; it can be transferred to spouses and dependents. Learn more about this valuable form of college funding and find out if you're eligible below.
What Is the Post-9/11 GI Bill?
The Post-9/11 Veterans Educational Assistance Act of 2008 college education benefit encourages and assists members of the military in pursuing their degrees. It offers up to 100% of college funding to help pay for a college courseload, housing and fees associated with licensing and certification tests for service members of the Armed Forces. In addition to being used by the service member, it can also be transferred to an immediate family member.
Who Is Eligible for the Post-9/11 GI Bill?
Veterans of the Armed Forces who have served at least 90 days of active duty on or after 9/11 are eligible to receive this college money. Service members who were honorably discharged with a disability related to their service after 30 days are also eligible.
To utilize the college money from this education benefit, you must pursue your education at colleges or universities that grant college degree. It can be used for all post-graduate degrees: from an associates degree and bachelors degree to a masters degree and doctorate degree. You can also pursue training programs, as long as they're conducted at a school that gives out college degrees.
How Much College Aid Can You Receive through the Post-9/11 GI Bill?
The amount of money for college you get through this benefit depends in part on where in the US you live and what type of degree you're pursuing. Also, the college money you receive for tuition and fees can not exceed the amount at the most expensive school in your state. Find maximum costs for in-state tuition and fees.
You can also receive a monthly housing allowance, an annual book stipend of up to $1,000 and up to $2,000 to pay for tutorial services and certificate exams. For service members in rural areas, there is a $500 one-time benefit if you have to relocate or travel by air to the nearest school.
How Do You Apply for the Post-9/11 GI Bill?
You can submit your application through the Veterans ON-line Application (VONAPP) Website. Or, call 888-GI-BILL-1 and ask to have the form (VA Form 22-1990) mailed to you.
Post-9/11 GI Bill Tips & Tactics
If you'd like to attend a school in your state and the state maximum for tuition and fees isn't enough to cover your costs, find out if the school participates in the Yellow Ribbon Program. This military program allows approved institutions to contribute college money to cover charges unmet by the 9/11 GI Bill. Veterans Affairs will then match that amount up to 50%.
Children whose service-member parents died in the line of duty on or after 9/11 are eligible to receive a scholarship through the Marine Gunnery Sergeant John David Fry Scholarship. Through this scholarship, kids receive up to 36 months of college benefits with up to 100% of tuition covered and have up to 15 years to use these benefits, between age 18 and 33.
Benefits through this program expire after 15 years from the last day of active duty or the date of your last discharge. Make sure you use all of your education benefits before then or transfer them to another eligible family member.
SOURCE: gibill.va.gov

People Who Read This Article Also Read:
Military Financial Aid Programs: the Basics
GI Bill Programs: the Basics
Active Duty Montgomery GI Bill
Selected Reserve Montgomery GI Bill (MGIB-SR)
Colleges Respond to GI Bill Benefit Delays

Quick Search: Find the College that's Right for You!
Advertisement
Visit Our Student Center

Get on track!
And find out everything you need to know about planning for college.

Visit our FREE
scholarship directory
Seach 1.9 million scholarships worth over $7.75 billion
Enter for a chance to win our monthly $1000
Scholarship!
Advertisement