See All
Colleges >
How School Has Changed: A Guide For Adult Students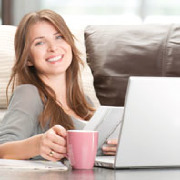 How School Has Changed: A Guide For Adult Students
If you're an adult just starting or returning to college, find out what you need to do to adjust.
Higher learning options have changed greatly in the last 10 years.
These days, community colleges, online degrees, and technical schools make up a large proportion of total higher education and an even larger chunk of higher education for adult students.
With this transition comes many changes in how schools operate and how learning takes place.
Technology
Unsurprisingly, the biggest change in education has been through new technology. Not only do teachers use laptops and projectors to facilitate learning in the classroom, but students are expected to use a lot of the same technology to complete projects and assignments.
But don't let this dissuade you from going back to school. Teachers and administrators understand that adult learners may have a technology lag, and most schools are willing to help you become proficient in the technologies needed in the classroom. Once learned, these new skills will not only help you excel in school, but in the workplace as well.
Online learning is also an important part of the technology evolution in today's colleges. According to a 2009 study by the Sloan Consortium, the number of online students has increased by 287% (from 1.6 million to 4.6 million) from 2002 to 2008. These numbers are even more drastic in the last few years. Community colleges and elite schools alike are now offering online alternatives, and these programs can be especially attractive to adult students who have jobs and families.
Financial Aid
With increases in tuition and student expenses, it's no wonder that financial aid programs have changed greatly in the last twenty years. According to a study by the National Center for Education Statistics, 66% of all undergraduates received some kind of financial aid in 2007-2008.
Along with rising tuition, this number illustrates the prevalence of financial aid services in today's world and how financial aid can help adults returning to college achieve their educational goals.
To qualify for financial aid, you'll need to fill out a Free Application for Federal Student Aid (FAFSA). Learn more about the FAFSA and policies on financial aid and scholarships by scheduling an appointment with a financial aid counselor at your school, or browsing the financial aid section on their website.
Admissions
With more applications comes more competition. But there are plenty of schools out there that are willing help adult learners get their higher educations.
Many community and technical colleges specifically focus on adult education, and have a low-stress admissions process.
Just remember to apply early and take your time on your application. This will ensure that your admissions process can be as quick and painless as possible and put you on the path toward achieving your education goals.


People Who Read This Article Also Read:
Working in College
Married College Students
Full-time vs. Part-time: Which is Best For You?
Making The Choice To Go Back To School
Adult Student's Study Guide
Financial Aid Advice for Adults Going from Careers Back to College

Quick Search: Find the College that's Right for You!
Advertisement
Visit Our Student Center

Get on track!
And find out everything you need to know about planning for college.
Advertisement