See All
Colleges >
Arizona Scholarships, Grants and Student Loans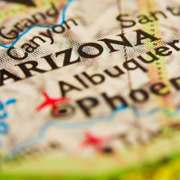 Arizona Scholarships, Grants and Student Loans
Check out Arizona financial aid programs to help pay for your college education.
Arizona Financial Aid
People go to Arizona for more reasons than just the Grand Canyon and Monument Valley; many people also go there to complete their postsecondary education. Residents attending one of the many Arizona colleges and universities has to offer may struggle to afford the rising costs of tuition. Luckily, there are several forms of financial aid offered by the state and organizations within the state that students should have no problem finding enough money to pay for their college education. Arizona financial aid is offered in a variety of forms such as scholarships, grants and student loan programs.
Arizona Scholarships and Grants
Arizona grants and scholarships help thousands of local students every year find money for college. Use the Campus Explorer Scholarship Search to find scholarships in Arizona.
State administered scholarships and grants are also excellent resources for Arizona residents. The Arizona Commission for Postsecondary Education (ACPE) is the state agency that helps students prepare for their college education. The commission administers financial aid to Arizona students. Here is a list of scholarships and grants offered by ACPE:
Scholarships from Arizona Colleges and Universities
Most Arizona colleges and universities, recognizing the high cost of college tuition, offer scholarships to enrolled students. Exclusive scholarships are offered at the following colleges:
Additionally, the University of Arizona offers the Regents High Honors Endorsement Award (AIMS) a merit-based scholarship provided to high school students who exhibit academic excellence.
Students planning to attend a college or university in Arizona may obtain more funding if they enroll in a school located in a city with a great amount of colleges. For example, the top five cities in Arizona with the most colleges are Phoenix, Tucson, Mesa, Tempe and Glendale might have more scholarship and other financial aid opportunities.
Other Scholarships for Arizona
Some private, public and non-profit organizations in Arizona establish foundations that grant scholarships to students meeting their criteria. These scholarships may be based on merit, financial need or achievements.
Women Who Made A Difference Scholarship: Although not solely restricted to Arizona residents, this scholarship gives preference to members of the Arizona Business and Professional Women's Foundation (ABPW). Also, the award may only be applied to women 20 years of age or older, who are attending an Arizona community college to increase their job opportunities.
Arizona Community Foundation: A database of over 100 private scholarships offered to Arizona residents.
SunStudent College Scholarship Program: The Phoenix Suns basketball team has ten scholarships in the amount of $1,000 that are offered to Arizona high school students that have at least a 2.5 GPA and are a regular volunteer for community organizations.
CPA Foundation for Education and Innovation Arizona CPA Foundation for Education and Innovation: Awards 12 scholarships to Arizona residents who wish to pursue a career in accounting in Arizona. This is both a need-based and merit-based award, as recipients must achieve a certain GPA and demonstrate leadership abilities.
Arizona Nursery Association Foundation: Scholarships are awarded to students who plan to enroll in a horticulture related degree program at any college, university or community college. The award amount is between $500 and $3,000.
Arizona Student Loans
Arizona student loans are offered by the Student Loan Network, a website that helps students find the best student loan package for them. They also have a feature where the student can look up which student loans are accepted at the school they are enrolled in.


People Who Read This Article Also Read:
How to Apply for Financial Aid
How to Complete Your FAFSA
5 Helpful FAFSA Tips
Are You Eligible for Federal Financial Aid?
What Is the PROFILE Form?

Quick Search: Find the College that's Right for You!
Advertisement
Visit Our Student Center

Get on track!
And find out everything you need to know about planning for college.

Visit our FREE
scholarship directory
Seach 1.9 million scholarships worth over $7.75 billion
Enter for a chance to win our monthly $1000
Scholarship!
Advertisement