See All
Colleges >
Texas Scholarships, Grants and Student Loans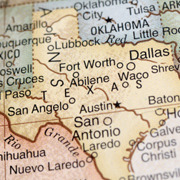 Texas Scholarships, Grants and Student Loans
Check out Texas financial aid programs to help fund your college tuition.
Texas Financial Aid
Texas, the largest state in the country is home to more than 500 trade schools, community colleges and 4-year colleges and universities. Whether students attend a top ranking college such as Rice University, a state school like the Texas State University, or one of the states smaller schools like Austin Community College, there is a financial assistance available to help them attend the college of their choice. Financial aid in Texas is available through scholarships, grants and students loans. The Texas Application for State Financial Aid (TASFA) is a simple form that allows the state to determine eligibility for the state's financial aid programs.
Texas Scholarships and Grants
Texas scholarships and grants are an important part of the educational landscape for Texaas. Use the Campus Explorer Scholarship Search to find scholarships in Texas that will help you get the education you need.
The College for all Texans and the Texas Higher Education Coordinating Board Website has a list of scholarship opportunities available to Texas residents. These scholarships are administered by the state and are only available to students attending college in Texas. Browse through the eligibility requirements below to decide which scholarships you can apply to:
Scholarships from Texas Colleges and Universities
Often, Texas colleges offer their own scholarship programs targeted to enrolled students. These scholarships may be based off of a number of varying criteria, making the cost of tuition affordable to any student. Scholarships offered by colleges may be based on financial need, merit, ethnicity, special talent, sports abilities, a combination or more. The following colleges and universities offer unique scholarship opportunities to new and returning students:
Sometimes a college will have a general application that asks enough information for the school to be able to determine which scholarships the student is eligible to apply to. At other schools, students are required to fill out a FAFSA or TAFSA to determine eligibility. Applications are typically located in the financial aid department of your school or on the Internet on your school's Website.
Students searching for financial aid in Texas should also consider the city in which their college or university is located. Texas colleges and universities located in cities that have a high number of colleges may have more scholarships, grants and financial aid. The cities with the most number of colleges and universities in Texas include Houston, Dallas, San Antonio, Austin and Fort Worth.
Other Scholarships in Texas
Texas students may also seek scholarships from community organizations, associations and private businesses who set aside funding for students in their area. This option should not be overlooked as there are many scholarships offered through such organizations. Here is a short list to get you started in your search:
Texas Student Loans
The Texas B-On-Time (BOT) Loan Program is offered to students who graduated from a Texas high school in the year of 2002 or later and are enrolled in a Texas college or university. Students should also check out the Student Loan Network which has a comprehensive list detailing all loans that are offered at each Texas college.


People Who Read This Article Also Read:
Financial Aid by State: Scholarships, Grants and Student Loans
How to Apply for Financial Aid
How to Complete Your FAFSA
5 Helpful FAFSA Tips
Are You Eligible for Federal Financial Aid?
What Is the PROFILE Form?

Quick Search: Find the College that's Right for You!
Advertisement
Visit Our Student Center

Get on track!
And find out everything you need to know about planning for college.

Visit our FREE
scholarship directory
Seach 1.9 million scholarships worth over $7.75 billion
Enter for a chance to win our monthly $1000
Scholarship!
Advertisement