Sowela Technical Community College (STCC)
3820 Senator J. Bennett Johnston Avenue, Lake Charles, LA 70615
STCC Description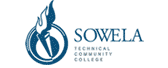 Looking for a technical institution to advance your career skills? Sowela Technical Community College serves the Lake Charles community, less than three hours west of Baton Rouge, Louisiana. Students at Sowela are instructed by professionals in their field to provide a solid education in the Lake Charles area.
Sowela offers stellar technical education programs, with career-specific certificate programs in a wide variety of fields, including Aviation Maintenance, Automotive Repair, Graphic Design, and Nursing. Students participate in courses designed to provide hands-on education, and are encouraged to use the numerous student services for educational and professional development.
Sowela offers several student support services to help students prepare for graduation. The Workforce Development Unit at Sowela provides technical training opportunities for students. Programs are designed to reflect the needs of local businesses, ensuring students are learning valuable and relevant skills.
Other student support services include tutoring programs, distance learning opportunities, and financial aid advising. Students are encouraged to take advantage of academic advising and career services to prepare for graduation.
Sowela supports the professional growth of every student by providing stellar academic instruction, and hands-on training essential to the local economy.
Quick Facts about Sowela Technical Community College
Setting
Large Town Setting
Affiliation
Not applicable
Size
Small (Under 2,000 Undergrad)
On-Campus Housing Available
No
Parking Permit Required
Yes
Selectivity
Open Admissions
Out-of-State Tuition
$5,604
STCC Students
Total Students

1,816
Undergraduate vs. Graduate
Undergraduate

100%

Graduate

%
Full-Time vs. Part-Time Students
Full-Time

96%

Part-Time

4%
Ethnic Diversity
Latino

1%

African American

32%

Caucasian

64%

American Indian or Alaska native

1%

Asian

1%

Unknown and Other

1%
International Students
International

0%

Domestic

100%
Learn more about Sowela Technical Community College (STCC):
Compare to Similar Colleges