Dakota County Technical College
1300 145th Street East, Rosemount, MN 55068
Description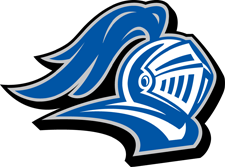 Dakota County Technical College, located in Rosemount, Minnesota, aims to provide the technical skills and training that is required for so many professions today. Students can be confident that Dakota County Tech can give them the training that will advance their careers, and the education that will promote lifelong learning.

Students can earn associate's degrees and certificates in a wide range of vocational disciplines. Students can earn their degree or certificate in various concentrations in the following divisions:

*Information Systems
*Office Careers
*Business and Management
*Design
*Health and Human Services
*Technical Careers
*Transportation Careers

Student support services allow students to get help with academic, financial, and personal hurdles. Students can enjoy academic workshops, individual tutoring, financial aid services, and career counseling.

Dakota County Tech aims to be a flexible, supportive learning environment to promote technical training for those seeking to start a new career. For more information, contact the school today.
Quick Facts about Dakota County Technical College
Setting
Small Town Setting
Size
Medium (2,000 to 5,000 Undergrad)
Website
On-Campus Housing Available
No
Selectivity
Open Admissions
Out-of-State Tuition
$5,521
Licenses, Accreditations, and Memberships
The Higher Learning Commission and a member of the North Central Association.
Students
Total Students

3,269
Undergraduate vs. Graduate
Undergraduate

100%

Graduate

0%
Full-Time vs. Part-Time Students
Full-Time

100%

Part-Time

0%
Ethnic Diversity
African-American

6%

Asian

3%

Caucasian

77%

Latino

4%

Other

10%
International Students
International

0%

Domestic

100%
Learn more about Dakota County Technical College:
This web site and associated pages are not associated with, endorsed by, or sponsored by Dakota County Technical College. CampusExplorer.com has no official or unofficial affiliation with Dakota County Technical College.