Eastern New Mexico University, Ruidoso (ENMU-Ruidoso)
709 Mechem Dr, Ruidoso, NM 88345
ENMU-Ruidoso Description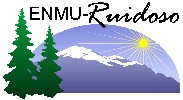 College seekers who live in New Mexico and are interested in a postsecondary school that offers certificate and associate's degree programs should consider Eastern New Mexico University (ENMU) Ruidoso Branch Community College.
ENMU has regular education courses, community education, adult basic education, and workforce development and training. Academics offered include:
Bookkeeping and Accounting
Construction Trades
Emergency Medical Technician
Resort and Hotel Management
Teacher Education
Online classes through Blackboard
Those who live within the school district, and those who are residents of the state, get discounted tuition rates. Senior state residents over the age of 65 also get a discount on tuition.
ENMU accepts financial aid, such as federal loans and institutional scholarships, from applicants who meet the eligibility criteria.
ENMU encourages anyone who has a high school diploma or GED to apply for admissions. Even ambitious and qualified high school students can enroll in a special Early College Program (ECP) in order to get ahead on college credits before they graduate.
If you want to start your college experience at a comprehensive two-year institution in an area that is rich in culture and diversity, check out Eastern New Mexico University Ruidoso Branch Community College.
Quick Facts about Eastern New Mexico University, Ruidoso
Setting
Small Town Setting
Affiliation
Not applicable
Size
Small (Under 2,000 Undergrad)
On-Campus Housing Available
No
Parking Permit Required
Yes
Selectivity
Open Admissions
Out-of-State Tuition
$3,170
ENMU-Ruidoso Ratings & Reviews
ENMU-Ruidoso Students
Total Students

911
Undergraduate vs. Graduate
Undergraduate

100%

Graduate

%
Full-Time vs. Part-Time Students
Full-Time

27%

Part-Time

73%
Ethnic Diversity
Latino

32%

African American

2%

Caucasian

53%

American Indian or Alaska native

7%

Asian

1%

Unknown and Other

6%
International Students
International

1%

Domestic

99%
Learn more about Eastern New Mexico University, Ruidoso (ENMU-Ruidoso):
Compare to Similar Colleges