Urbana University, Dayton
3085 Woodman Drive, Suite 350, Dayton, OH 45420
Description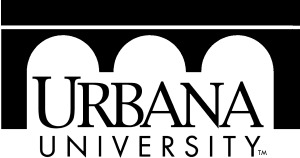 Why You Should Choose Urbana Center for Adult and Professional Studies (CAPS)
An Urbana University education is backed by tradition. 150 years' worth of experience educating professionals means we understand how to help students sharpen their minds and develop their potential to lead lives and forge careers that mean something to their communities. If you're an adult learner, we're ready to help you reach your goals, too. Here are a few reasons you should choose our Dayton campus to complete your degree:
Workplace-Relevant Course Content
Urbana develops its degree programs with input from industry leaders, so our courses teach you skills and knowledge the marketplace wants now.
Work-Friendly Course Formats
Adult learners have work and family commitments. Urbana offers convenient on-campus courses that fit your schedule and accelerated programs that help you graduate in as little as 12 months, depending on your degree.
Instructors Who Get It
Our instructors are chosen for their credentials, their skill as educators - and for their experience in the fields they teach outside of academia. You'll benefit from their informed, real-world perspectives on the topics you study.
A University That Cares
When you enroll with Urbana CAPS, you become part of our learning community for life, so we take time to give you the personal attention and support you need to achieve your goals through graduation - and beyond.
Tell Us Your Reasons
Tell us your career goals, and we'll help you find the continuing education program that's right for you. Contact an Urbana University admissions advisor today.
Support for Military Students at Urbana
Urbana University's Center for Adult and Professional Studies (CAPS) welcomes veterans, active-duty servicemembers, and military family members to study with us. Our flexible and accelerated degree programs can help you prepare for life after your military career, with practical, professional education.
As a VA-approved institution, we can offer you:
Use of Post-9/11 GI Bill benefits
Yellow Ribbon Program participation, making education more affordable
Credit evaluation: Earn up to 30 general education credits for military experience , plus credit for CLEP or DANTES examinations
Servicemembers Opportunity College (SOC) agreements
Specialized advice from financial aid and admissions advisors who only work with military students
Our convenient evening classes and online study options make earning a degree more achievable, even when you're on active duty.
Talk to Urbana
Contact an Urbana University admissions advisor today to find out more about how our CAPS degree programs are a good fit for military students like you.
School Website: Urbana University, Dayton