Florida Beauty Academy, Casselberry
3950 S US Highway 17/92, Casselberry, FL 32707
Description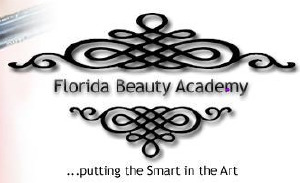 A salon as well as a school, Florida Beauty Academy gives you the experience of working in the beauty industry as you learn the art of cosmetology. The school currently offers comprehensive programs in Cosmetology and Nail Technology, which are designed to keep you ahead of the curve with professional skills training.
The school's academics strike a balance between theoretical and practical learning. At first, you'll learn skills and techniques in a classroom setting. Then, you'll apply what you learned on real clients in the Florida Beauty Academy Salon.
In the Nail Technology course, which totals 240 clock hours, you'll study a variety of subjects, from manicuring and pedicuring to artificial nail removal. There are also logistical classes on Florida cosmetology laws, sanitation and ethics.
At 1200 hours, the Cosmetology program has an even more in-depth curriculum, covering advanced techniques in hairstyling, makeup, skincare and more. The Salon Management class is ideal for those seeking to open their own business after school.
Located in Casselberry, Florida Beauty Academy is less than 15 miles north of Orlando. As a student at the academy, you can look forward to easy access to the attractions and entertainment of one of the largest metro areas in the southeast.
Quick Facts about Florida Beauty Academy, Casselberry
Setting
Large Town Setting
On-Campus Housing Available
No
Out-of-State Tuition
$8,050
Learn more about Florida Beauty Academy, Casselberry:
Compare to Similar Colleges