William Jessup University (WJU)
333 Sunset Boulevard, Rocklin, CA 95765
WJU Description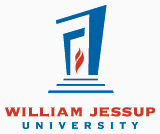 As a Christian institution, William Jessup University (WJU) has a goal of preparing Christians to serve God in a variety of capacities, both in the church and otherwise. The university offers undergraduate academics in about 15 subject areas, from Bible & Theology to Public Policy.
Additionally, WJU provides support for degree-seeking adult students through its School of Professional Studies (SPS). The SPS has degree completion programs in Christian Leadership, Business Administration and Counseling Psychology, as well as a post-baccalaureate teacher's certification.
Student life at William Jessup University revolves around its many campus ministries. Through mission trips, outreach service and worship, WJU develops a community where Christian students can grow in fellowship and faith.
William Jessup University offers a variety of scholarships and grants for regular undergraduates. For students in the School of Professional Studies, financial aid opportunities include state and federal assistance, in addition to the university's Church Partnership Grant.
WJU's admissions office seeks students who are prepared to thrive in a Christian academic environment. This is demonstrated primarily through your high school transcript and SAT/ACT scores. The application form for WJU is available online; note that there are different forms for traditional undergraduates and those applying to the School of Professional Studies.
Quick Facts about William Jessup University
Setting
Small Town Setting
Affiliation
Protestant (Other)
Size
Small (Under 2,000 Undergrad)
Website
On-Campus Housing Available
Yes
Out-of-State Tuition
$21,800
WJU Students
Full-Time Undergrad Students

460

Freshman Class

118

Total Students (Undergrads & Graduate Students)

481
Undergraduate vs. Graduate
Undergraduate

96%

Graduate

4%
Full-Time vs. Part-Time Students
Full-Time

97%

Part-Time

3%
Gender of Students
Women

63%

Men

37%
Ethnic Diversity
African-American

6%

Asian

3%

Caucasian

76%

Latino

8%

Other

7%
International Students
International

1%

Domestic

99%
Learn more about William Jessup University (WJU):
This web site and associated pages are not associated with, endorsed by, or sponsored by William Jessup University (WJU). CampusExplorer.com has no official or unofficial affiliation with William Jessup University (WJU).