Milan Institute, Bakersfield
915 17th Street, Bakersfield, CA 93301
Description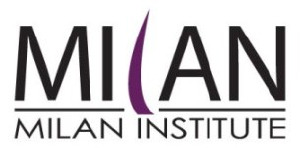 With nearly 20 locations throughout the southwest, Milan Institute has a reputation for training professionals in all areas of the beauty industry, from skin care specialists to salon owners. The Milan Institute is staffed by experienced professionals, and features small class sizes with the latest equipment and products.
Milan's main focus is employability. During your time at the Institute, you'll get a sense of what the current cosmetology market looks like, as well as what styles and products are trending. Your training will give you the skills required to work in the industry, and the school's job placement services will help you get your career started.
The Milan Institute at Bakersfield offers Cosmetology, Esthetician, and Massage Therapy programs. One of the ten largest cities in California, Bakersfield's recent growth has made it one of the most exciting cities in the southwest, with great shopping, restaurants, and cultural attractions.
Music lovers will also recognize Bakersfield as the origin of Bakersfield sound, a rock-oriented style of country music made popular by Buck Owens and Merle Haggard. Over the years, the Bakersfield sound has had a significant influence on a number of artists, from Gram Parsons to the Beatles, making the town a great place for artists and lovers of culture. For more information, contact Milan Institute today.
School Website: Milan Institute, Bakersfield