Occupational Training Services Inc
8799 Balboa Ave Ste 120, San Diego, CA 92123
Description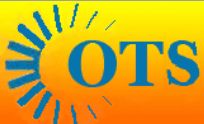 Occupational Training Services, Inc. in San Diego, California, is dedicated to preparing students for vocational careers with short term, high quality programs, and now offers customized training programs.
School facilities are equipped with the most up to date technology equipment, necessary for its programs offered in:
Computer Skills
Computerized Accounting
Computer Skills and Accounting
Medical Front Office Coding and Billing
The Computer Skills program is a 12-week program designed to provide students with the skills applicable to many entry-level office jobs, with a curriculum that covers pc operating systems, graphic presentations, database applications, and more.
Computer Accounting is an eight-week program that trains students in the principles of accounting, QuickBooks, and Microsoft Excel.
If you're looking for a high-level office administration support career, then the 24-week Computer Skills and Accounting program is for you. It covers a variety of Microsoft programs, as well as the fundamentals of accounting and QuickBooks training.
Students who want to provide administrative skills to the medical profession may take the Medical Front Office Coding and Billing program. It's a 16-week program that teaches medical office administration, anatomy and physiology, insurance coding and billing, and more.
Eligible graduates may take advantage of OTS's career services, including resume building, interviewing techniques, assistance seeking externships and jobs, and more.
Admissions requirements include a personal interview. A high school diploma or GED is also required.
Quick Facts about Occupational Training Services Inc
Setting
Large City Setting
Size
Small (Under 2,000 Undergrad)
Website
On-Campus Housing Available
No
Selectivity
Open Admissions
Students
Total Students

16
Undergraduate vs. Graduate
Undergraduate

100%

Graduate

0%
Full-Time vs. Part-Time Students
Full-Time

100%

Part-Time

0%
Ethnic Diversity
African-American

21%

Asian

42%

Caucasian

28%

Latino

7%

Other

2%
International Students
International

0%

Domestic

100%
Learn more about Occupational Training Services Inc:
This web site and associated pages are not associated with, endorsed by, or sponsored by Occupational Training Services Inc. CampusExplorer.com has no official or unofficial affiliation with Occupational Training Services Inc.