Mitchell College
437 Pequot Avenue, New London, CT 06320
Description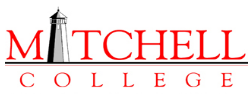 A tightly knit college community, Mitchell College is a small school in New London, Connecticut, that offers a well-rounded, interdisciplinary education across all majors. Students also have the option of choosing a program that offers an alternative to the traditional semester or quarter systems.
Bachelor's and associate's degree programs span academic and professional areas of study including:
Behavioral and Social Sciences
Communication Arts
Education
Hospitality and Tourism
Law
Liberal Arts
One unique thing about Mitchell is its option of enrolling in mini semesters, which last three weeks and are interspersed with traditional 12-week semesters.
Those in bachelor's programs get a thorough education, which combines the study of one's major with general education requirements in cultural studies, the sciences, arts, humanities and technology. In addition to studying their major, students also learn communication, writing and computer skills while also getting a broader context for the study of their major.
Additional Mitchell requirements, such as small group tutoring, also help to make for a comprehensive educational experience.
Financial aid is comprehensive as well, drawing from such sources as state grants, institutional grants and federal sources of aid, including grants and loans. Students with a financial need are usually offered a financial aid package that combines awards from these different aid sources.
Admissions to Mitchell are offered on a rolling basis, which means that applicants may apply at anytime throughout the year. Admissions requirements include an application, transcripts, letters of recommendation, a personal statement and an interview.
Quick Facts about Mitchell College
Setting
Large Town Setting
Affiliation
Not applicable
Size
Small (Under 2,000 Undergrad)
On-Campus Housing Available
Yes
Selectivity
Open Admissions
Out-of-State Tuition
$25,994
Students
Full-Time Undergrad Students

936

Freshman Class

260

Total Students (Undergrads & Graduate Students)

936
Undergraduate vs. Graduate
Undergraduate

100%

Graduate

0%
Full-Time vs. Part-Time Students
Full-Time

55%

Part-Time

45%
Gender of Students
Women

50%

Men

50%
Ethnic Diversity
Latino

8%

African American

13%

Caucasian

71%

American Indian or Alaska native

2%

Asian

1%

Unknown and Other

5%
International Students
International

1%

Domestic

99%
Learn more about Mitchell College:
Compare to Similar Colleges