Gupton Jones College of Funeral Service
5141 Snapfinger Woods Dr, Decatur, GA 30035
Description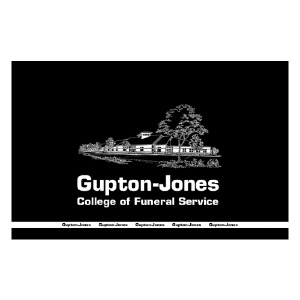 Gupton Jones College of Funeral Service offers an education in a very specific but necessary profession. Even if funeral services do not strike your fancy initially, the Gupton Jones College can offer education that will help you secure your professional future.

Funeral services requires expertise in business management, advertisement, accounting, restorative skills, various biological sciences, and an understanding of the sociology and psychology of funeral planning, all of which Gupton Jones College aims to provide.

The curriculum needed to complete an associate's degree in funeral services includes courses such as Anatomy, Pathology, Restorative Art, Accounting, Business Management, Psychology, Mortuary Law and even some history.

This coursework was developed by Gupton Jones College to give students a well-rounded education, enabling them to function in the community as ethical and trusted business leaders.

Gupton Jones College is proud of its specialized institution, and encourages its students to take advantage of the beautiful city of Atlanta while attending classes. If you're interested in making a change in career, or looking for your niche, perhaps Gupton Jones College can offer you an answer.
Quick Facts about Gupton Jones College of Funeral Service
Setting
Large Town Setting
Affiliation
Not applicable
Size
Small (Under 2,000 Undergrad)
On-Campus Housing Available
No
Selectivity
Open Admissions
Out-of-State Tuition
$9,000
Students
Total Students

140
Undergraduate vs. Graduate
Undergraduate

100%

Graduate

%
Full-Time vs. Part-Time Students
Full-Time

100%

Part-Time

0%
Ethnic Diversity
Latino

1%

African American

67%

Caucasian

32%
International Students
International

0%

Domestic

100%
Learn more about Gupton Jones College of Funeral Service:
Compare to Similar Colleges