Trend Setters Academy of Beauty Culture, Elizabethtown
622 B Westport Rd, Elizabethtown, KY 42701
Description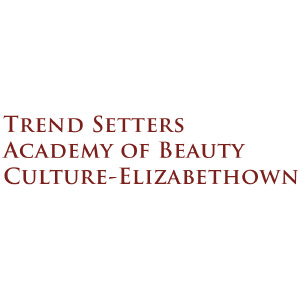 For a cosmetology program in the Elizabethtown, Kentucky area, Trend Setters Academy of Beauty Culture is the place to be. The school aims to prepare its students to become certified as cosmetologists, nail technicians, or instructors in the beauty industry.
The Academy offers three major courses. The Cosmetology course takes 1800 hours to complete and trains students in salon techniques and management. The Nail Technology course takes 600 hours and provides students with the skills to be a nail technician. The Apprentice Instructor course takes 1000 hours and prepares students to earn their instructor's license and teach others the art of cosmetology.
Admissions requirements vary, as students must be a practicing cosmetologist for one year before pursuing the instructor program. For more information, contact Trend Setters Academy of Beauty Culture today.
Quick Facts about Trend Setters Academy of Beauty Culture, Elizabethtown
Setting
Large Town Setting
Affiliation
Not applicable
Size
Small (Under 2,000 Students)
On-Campus Housing Available
No
Selectivity
Open Admissions
Students
Total Students

72
Full-Time vs. Part-Time Students
Full-Time

69%

Part-Time

31%
Ethnic Diversity
African American

20%

Caucasian

55%

American Indian or Alaska native

1%

Asian

24%
International Students
International

0%

Domestic

100%
Learn more about Trend Setters Academy of Beauty Culture, Elizabethtown:
Compare to Similar Colleges