Dell'Arte International School of Physical Theatre
131 H Street, Blue Lake, CA 95525
Description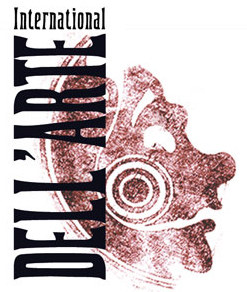 Dell'Arte School of Physical Theatre is a unique theatre school and community in the beautiful Northern California town of Blue Lake.
Dell'Arte's training is based in such historical theatre practices of Commedia, Clowning, Mask and Mime.
Both the two-year professional training program and the three-year Master of Fine Arts (MFA) program teach these and other styles of physically based theatre performance. Dell'Arte also has summer programs for theatre professionals or educators who would like to become acquainted through an immersive short-term course with Commedia and other styles of theatre.
Dell'Arte is also home to many theatre companies, which undertake residencies and hold performances at the school.
The location is another appealing aspect of Dell'Arte. Situated just outside of Lake Tahoe, the rural beauty of Northern California makes for an inspiring experience.
Admissions to Dell'Arte's MFA program require submission of an application as well as a personal essay, transcripts and three letters of recommendation. The audition is the most important part of the admissions process and is conducted at the Dell'Arte campus in Blue Lake. Applicants must perform a monologue, sing a song and also perform a piece of physical theatre.
Dell'Arte's generous financial aid programs for international students allow a certain number of students from other countries to obtain scholarships to cover tuition costs. American students enrolling in Dell'Arte's professional theatre training or MFA program may receive loans or other types of federal assistance like Pell grants.
Quick Facts about Dell'Arte International School of Physical Theatre
Setting
Small Town Setting
Size
Small (Under 2,000 Undergrad)
Website
On-Campus Housing Available
No
Out-of-State Tuition
$12,250
Students
Total Students

44
Undergraduate vs. Graduate
Undergraduate

70%

Graduate

30%
Full-Time vs. Part-Time Students
Full-Time

100%

Part-Time

0%
Gender of Students
Women

69%

Men

31%
Ethnic Diversity
African-American

5%

Asian

5%

Caucasian

77%

Latino

8%

Other

5%
International Students
International

22%

Domestic

78%
Learn more about Dell'Arte International School of Physical Theatre:
This web site and associated pages are not associated with, endorsed by, or sponsored by Dell'Arte International School of Physical Theatre. CampusExplorer.com has no official or unofficial affiliation with Dell'Arte International School of Physical Theatre.