Career Training 24-7
50 W 200 N, La Verkin, UT 84745
Description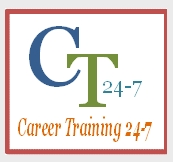 Information Technology students in Utah seeking to become CompTIA A+ certified and remain on the cutting edge of computer system advancements may find that the Career Training 24x7 school in La Verkin, Utah, is just the place.
The academics offered by the Career Training school consist of certifications in Computer Media Applications. No matter which aspect of computer technology you are interested in, your education will be complemented by learning essential people skills, like effective communication, positivity and the willingness to work with others.
Since the school wants to prepare information technology students for the rapid advancements within the field, its curricula reflect only the latest skills, programs and techniques used by today's industry leaders.
Becoming A+ certified means that you will be able to successfully demonstrate skills in installing, maintaining, servicing and repairing a modern computer system. You will also be able to navigate through a computer system, as well as secure it from potential threats.
A professional A+ certification on your resume will help you stand out among other information technicians, not to mention prepare you for an advanced career in the ever-evolving field of information technology.
For more information on specific admissions requirements, program lengths, cost of tuition and possibility of financial aid, you can contact an advisory member of the Career Training 24x7 school.
Quick Facts about Career Training 24-7
Website
On-Campus Housing Available
No
Learn more about Career Training 24-7:
This web site and associated pages are not associated with, endorsed by, or sponsored by Career Training 24-7. CampusExplorer.com has no official or unofficial affiliation with Career Training 24-7.