Ponca City Beauty College
122 N First St, Ponca City, OK 74601
Description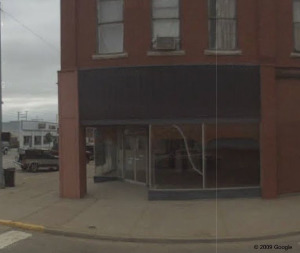 Ponca City Beauty College in Oklahoma provides education and training in cosmetology. The school prepares its students for taking the state licensing test, and for a career in the beauty industry.
There is a clinic on site where the general public can get salon and spa services at reduced rates from students. The campus also consists of sizeable classroom and workstation facilities, and a resource library.
Academics offered at the college include: Basic Cosmetology, Manicurist, and Cosmetology Instructor training. The successful completion of 600 to 1500 educational and training hours is required for students to qualify for graduation. Student services are available along the way to assist those who need help with their classes and coursework (advising, counseling, tutoring, etc.).
Applicants interested in enrolling at the school should meet with an admissions advisor. They can go over the enrollment process, tuition fees, and financial aid options. Applicants must have a high school diploma or GED, and they may need to submit transcripts as well. Ability to benefit (ATB) exam scores are not accepted.
If you want to work in the cosmetology field, and you live in the Kay and Osage County areas, Ponca City Beauty College might be the right choice for you.
Quick Facts about Ponca City Beauty College
Setting
Small Town Setting
Affiliation
Not applicable
Size
Small (Under 2,000 Students)
On-Campus Housing Available
No
Selectivity
Open Admissions
Students
Total Students

79
Full-Time vs. Part-Time Students
Full-Time

41%

Part-Time

59%
Ethnic Diversity
Latino

3%

African American

10%

Caucasian

59%

American Indian or Alaska native

28%
International Students
International

0%

Domestic

100%
Learn more about Ponca City Beauty College:
Compare to Similar Colleges