Mercy College, Yorktown
2651 Strang Boulevard, Yorktown Heights, NY 10598
Description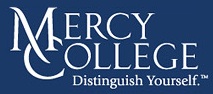 In addition to comprehensive academics, Mercy College offers a unique, individualized program that helps students to make, set and achieve academic and career goals.

Located in Yorktown Heights, New York Mercy College has several additional campuses throughout New York, including one in Dobbs Ferry.

Mercy College's undergraduate and graduate degrees are awarded through distinctive schools, which include:
*Business
*Education
*Liberal Arts
*Social and Behavioral Sciences

Starting the first year, students participate in Mercy's Personalized Achievement Contract (PACT). This program assigns students to mentors who provide academic guidance and career coaching.

College life at Mercy includes more than 30 student clubs and organizations. The campus is also within 30 minutes of New York City.

Many eligible Mercy students receive some form of financial aid to assist with tuition fees. Some students may not even need to take out loans, thanks to a combination of federal, TAP and school grants. Loans are also available, though there is a cap on the amount of federal loans students may take. Scholarships are also available to those who qualify.

Students may contact a Mercy admissions officer for information about admissions requirements. Applications are available online.
Quick Facts about Mercy College, Yorktown
Setting
Large Town Setting
On-Campus Housing Available
No
Out-of-State Tuition
$16,996
Learn more about Mercy College, Yorktown:
Compare to Similar Colleges