Mercy College, Manhattan
66 West 35th Street, New York, NY 10001
Description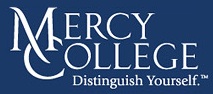 Mercy College Manhattan is a newer campus located in the heart of New York City that features state-of-the art facilities like the Roy Disney Studio for Animation Studies.
Mercy College Manhattan is a smaller, private institution that gives applicants a valuable liberal arts and professional education. The school has a special program called the Personalized Achievement Contract (PACT) that is a partnership between students and the college to ensure academic success. As part of the program, mentors will be there along the way to help students excel.
Associate's, bachelor's, and master's degrees are offered at the Manhattan campus, and they include Bilingual Education, Computer Arts and Design, Corporate and Homeland Security Management, and International Relations and Diplomacy.
The college supports those who want to enhance their educational experience through participation in study abroad programs during the course of their schooling. It also provides numerous financial aid options to eligible students, military personnel and veterans.
Take a look at Mercy College Manhattan if you want a diverse, specialized school with lower student to teacher ratios and a variety of amenities. The school is located in one of the most upbeat, bustling cities, and has the potential for endless opportunities.
Quick Facts about Mercy College, Manhattan
Setting
Large City Setting
On-Campus Housing Available
No
Out-of-State Tuition
$16,996
Learn more about Mercy College, Manhattan:
Compare to Similar Colleges