La' James International College, East Moline (LJIC)
485 42nd Ave, East Moline, IL 61244
LJIC Description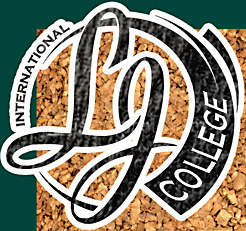 La'James International College (LJIC) is a beauty college in East Moline, Illinois, which offers unique fast-track degrees and the opportunity to study abroad.
In addition to certifications in Esthetics, Massage Therapy and Nail Technology, LJIC awards an associate's degree in Cosmetology. This accelerated program, which covers hair, nail and skincare skills, takes only one year to complete.
LJIC's degree in Health and Beauty Management is particularly noteworthy, since LJIC is one of the only schools in the country to offer it. This degree provides students with numerous skills, including those needed to manage a salon.
Other exciting and uncommon opportunities include blended degrees, which allow students to combine different areas of study, such as Esthetics and Nail Technology.
LJIC also distinguishes itself by offering opportunities to travel throughout the country and abroad. Every year students and faculty attend beauty shows in New York, San Francisco, Chicago and an international city.
In order to attend LJIC, one must have a high school diploma or GED. Prospective students should first visit the LJIC campus and interview with an LJIC advisor. After that, applicants simply complete an admissions application and provide state identification. After these steps are completed, they may enroll.
LJIC awards select scholarships to exceptional students. To apply for the LJIC scholarship, applicants must complete the scholarship application and submit a professional and an academic recommendation and transcripts. LJIC also provides information about other beauty scholarships and grants.
Quick Facts about La' James International College, East Moline
Setting
Large Town Setting
Size
Small (Under 2,000 Undergrad)
Website
On-Campus Housing Available
No
Parking Permit Required
No
Selectivity
Open Admissions
LJIC Students
Total Students

36
Undergraduate vs. Graduate
Undergraduate

100%

Graduate

0%
Full-Time vs. Part-Time Students
Full-Time

100%

Part-Time

0%
Ethnic Diversity
African-American

11%

Caucasian

86%

Latino

2%

Other

1%
International Students
International

0%

Domestic

100%
Learn more about La' James International College, East Moline (LJIC):
This web site and associated pages are not associated with, endorsed by, or sponsored by La' James International College, East Moline (LJIC). CampusExplorer.com has no official or unofficial affiliation with La' James International College, East Moline (LJIC).