Bastrop Beauty School Inc
117 S Vine St, Bastrop, LA 71220
Description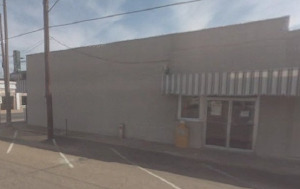 The Bastrop Beauty School Inc. in Bastrop, Louisiana, trains students for a professional career in cosmetology.
Instructors are licensed professionals who go out of their way to give their students personalized attention. They strive to help you find what makes you unique, so that you can cultivate your individual creativity and make your mark on an industry that thrives on uniqueness.
Academics include programs in General Cosmetology and in Manicuring. Programs may be completed in two years, and, in some cases, one year. Education emphasizes both the art and science of beauty care, so that know you'll be a well-rounded cosmetologist.
The school's goal is to train students to become licensed professionals, so programs go beyond teaching basic cosmetology theory. Both programs aim to familiarize students not only with the skills and techniques required in the beauty industry, but also necessary business strategies such as satisfying customers, extending your client base, retailing and other managerial essentials.
Students who complete a FAFSA application may be eligible to receive financial aid through federal grants. On average, over 90% of the student body receives some type of aid.
Quick Facts about Bastrop Beauty School Inc
Setting
Small Town Setting
Size
Small (Under 2,000 Undergrad)
On-Campus Housing Available
No
Selectivity
Open Admissions
Students
Total Students

12
Undergraduate vs. Graduate
Undergraduate

100%

Graduate

%
Full-Time vs. Part-Time Students
Full-Time

100%

Part-Time

0%
Ethnic Diversity
African American

19%

Caucasian

81%
International Students
International

0%

Domestic

100%
Learn more about Bastrop Beauty School Inc:
Compare to Similar Colleges