Chamberlain College of Nursing, Chicago
3300 North Campbell Ave, Chicago, IL 60618
Description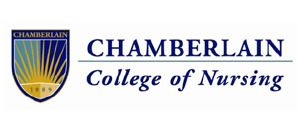 More Than 120 Years of Excellence in Nursing Education
For more than 120 years, Chamberlain College of Nursing has been at the forefront of quality nursing education. Chamberlain is increasing access to nursing education nationwide with campuses offering the three-year Bachelor of Science in Nursing degree program and flexible online degree programs, including the RN to BSN option and Master of Science in Nursing and Doctor of Nursing Practice degree programs. Chamberlain is advancing healthcare by preparing the nurses, nurse leaders and nurse educators of tomorrow.
A Single Purpose
At Chamberlain College of Nursing, all we teach is nursing. Our focus on the nursing discipline has provided valuable insight into the evolving needs of our students, the profession and our partners in the healthcare arena.
Local to the Community with a National Reach
Our vast network of nationwide campus locations and online flexible options for post-licensure students put us in the unique position to provide quality nursing education to the regions that need it most while confronting the national nursing shortage.
Accreditation
Chamberlain College of Nursing is accredited by The Higher Learning Commission (HLC) and is a member of the North Central Association of Colleges and Schools, ncahlc.org. HLC is one of the six regional agencies that accredit U.S. colleges and universities at the institutional level. The Bachelor of Science in Nursing degree program and the Master of Science in Nursing degree program are accredited by the Commission on Collegiate Nursing Education (CCNE, One Dupont Circle, NW, Suite 530, Washington, DC 20036, 202.887.6791). The Associate Degree in Nursing program at the Columbus location is accredited by the Accreditation Commission for Education in Nursing (ACEN, 3343 Peachtree Road NE, Suite 850, Atlanta, GA 30326, 404.975.5000). Accreditation provides assurance to the public and to prospective students that standards of quality have been met.
Chamberlain College of Nursing, 2450 Crystal Drive, Arlington, VA 22202 is certified to operate by the State Council of Higher Education for Virginia, 101 N. 14th Street, 10th Floor, James Monroe Building, Richmond, VA 23219, 804.225.2600. Chamberlain College of Nursing has provisional approval from the Virginia Board of Nursing, Perimeter Center, 9960 Mayland Drive, Suite 300, Henrico, VA 23233-1463, 804.367.4515. AC0107
Program availability varies by location. Chamberlain reserves the right to update information as it becomes available. Information is current at the time of publication. For the most updated accreditation information, visit chamberlain.edu/accreditation. Comprehensive consumer information is available at chamberlain.edu/studentconsumerinfo.
School Website: Chamberlain College of Nursing, Chicago