John Dewey College, Carolina
Ave. 65 de Infanteria #11170, Carolina, PR 00986
Description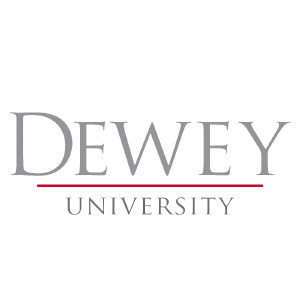 John Dewey College, a private institution, offers quality occupational training courses for the residents of Carolina, Puerto Rico. Students have a wide variety of occupational training courses to choose from, and can earn an occupation-specific associate's degree or a career training certificate.
Certificates can be earned within one year of study, and the certificate programs include hands-on training to prepare students for the workforce. Students can choose from over a dozen programs designed with the local job market in mind, with options to can earn a certificate in Cosmetology, Childhood Development, Electrician Services, Practical Nursing, Automotive Repair, Musical Production, and many more concentrations.
Associate's degrees require two years of study, and allow students explore their concentration more in-depth. Many concentrations offered in the certificate program are also offered as an associate's degree. Students can also choose from Graphic Art, Early Education, Emergency Medical Technician, Pharmacy Technician, Engineering, and several more.
Students are encouraged to use the student support programs available to them on campus. Career services such as resume development and advising are available, as are academic workshops.
John Dewey College is committed to supporting the career growth and vocational success of every student.
Quick Facts about John Dewey College, Carolina
Setting
Large Town Setting
Affiliation
Not applicable
Size
Small (Under 2,000 Undergrad)
On-Campus Housing Available
No
Parking Permit Required
No
Selectivity
Open Admissions
Out-of-State Tuition
$8,553
Students
Total Students

876
Undergraduate vs. Graduate
Undergraduate

100%

Graduate

0%
Full-Time vs. Part-Time Students
Full-Time

0%

Part-Time

100%
Ethnic Diversity
Latino

100%
International Students
International

0%

Domestic

100%
Learn more about John Dewey College, Carolina:
Compare to Similar Colleges