Louisiana Technical College - Lamar Salter Campus, Leesville
15014 Lake Charles Highway, Leesville, LA 71446
Description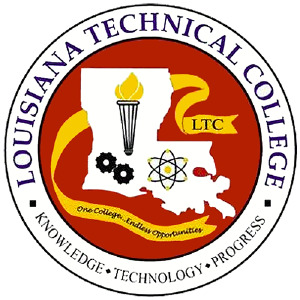 Interested in starting a new career, but need the training? Check out Louisiana Technical College's Lamar Salter campus, located in town of Leesville. Louisiana Technical College is a public institution dedicated to training the workforce of its surrounding counties.
At Louisiana Technical College, students can pursue a career-specific certificate, technical diploma, or an associate's degree with a vocational concentration. Students can enroll in over 50 vocational programs designed to provide hands-on training.
Associate's degrees are offered in a variety of fields, including Criminal Justice, Veterinary Technology, Aviation Maintenance Technology, Informational Technology, Culinary Arts, and several more. Students enrolling in the technical diploma or certificate program can take advantage of most concentrations, such as Automotive Technology, Carpentry, Masonry, Pharmacy Technician, and many more.
Students should expect great support services from the Lamar Salter campus. Academic workshops and tutoring programs support academic achievement, while financial aid advising help students cope with tuition costs. Career services provide resume development and advising for students ready to explore the job market.
The Lamar Salter campus of Louisiana Technical College offers great programs to provide you with the vocational training you need to start a new life.
Quick Facts about Louisiana Technical College - Lamar Salter Campus, Leesville
Setting
Small Town Setting
Size
Small (Under 2,000 Undergrad)
On-Campus Housing Available
No
Selectivity
Open Admissions
Out-of-State Tuition
$1,964
Students
Total Students

301
Undergraduate vs. Graduate
Undergraduate

100%

Graduate

%
Learn more about Louisiana Technical College - Lamar Salter Campus, Leesville:
Compare to Similar Colleges