Unitech Training Academy, Lafayette
3605 Ambassador Caffery, Lafayette, LA 70503
Description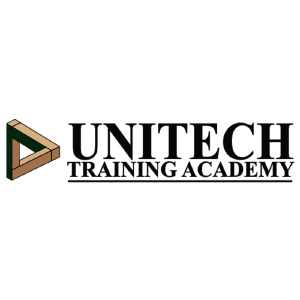 Unitech Training Academy in Lafayette, Louisiana offers state-of-the-art professional training in a select number of medical fields.
The Lafayette campus is one of about half a dozen Unitech campuses located throughout the state.
At the Lafayette campus students can major in such fields as Dental Assisting, Medical Assisting and other Allied Health programs.
Since classes are set in technologically updated classrooms that use the newest, most relevant equipment, students get the most current training in their profession. Labs are also used for many programs as a way for students to do hands-on work.
In addition, for those who cannot be at the Unitech campus for whatever reason online classes are also available.
Admission to most programs requires a high school diploma or GED. Once students are admitted to Unitech they will receive counseling from a financial aid representative who will determine if they are eligible for tuition assistance and which types of aid they could potentially get.
Quick Facts about Unitech Training Academy, Lafayette
Setting
Mid-size City Setting
Affiliation
Not applicable
Size
Small (Under 2,000 Students)
On-Campus Housing Available
No
Selectivity
Open Admissions
Students
Total Students

365
Full-Time vs. Part-Time Students
Full-Time

25%

Part-Time

75%
Ethnic Diversity
Latino

1%

African American

55%

Caucasian

42%

Asian

1%

Unknown and Other

1%
International Students
International

0%

Domestic

100%
Learn more about Unitech Training Academy, Lafayette:
Compare to Similar Colleges