Victory University
255 North Highland, Memphis, TN 38111
Description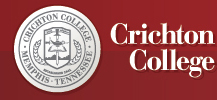 Victory University, formerly Crichton College, offers a Christ-centered environment in which to pursue a bachelor's or master's degree.

Located in Memphis, Tennessee, Victory University is a fervently evangelical Christian school where one may receive a bachelor's degree in Christian Ministry. There are also a number of other secular programs such as Nursing, Business, Psychology and Liberal Arts. Regardless of the program, however, classes are taught in the context of Biblical principles and philosophy.

In addition to offering faith-based classroom teaching, faculty participate in students' lives by mentoring them in their faith.

Tailoring its programs to help meet the needs of its students, Victory University also offers an eight-week accelerated night program for students who must work during the day. There are also online course options for those with busy schedules.

Students at Victory may receive support through the Student Success Center where tutors assist them with different subjects.

Academic scholarships are one of the financial aid options available to eligible students at Victory. Information sessions are held so that students may find out about how to apply for all forms of aid.
Quick Facts about Victory University
Setting
Large City Setting
Affiliation
Not applicable
Size
Small (Under 2,000 Undergrad)
On-Campus Housing Available
Yes
Selectivity
Highly Selective
Out-of-State Tuition
$8,040
Students
Full-Time Undergrad Students

920

Freshman Class

124

Total Students (Undergrads & Graduate Students)

966
Undergraduate vs. Graduate
Undergraduate

95%

Graduate

5%
Full-Time vs. Part-Time Students
Full-Time

20%

Part-Time

80%
Gender of Students
Women

62%

Men

38%
Ethnic Diversity
Latino

1%

African American

79%

Caucasian

16%

Asian

1%

Unknown and Other

3%
International Students
International

1%

Domestic

99%
Learn more about Victory University:
Compare to Similar Colleges