Keller Graduate School of Management, Manhattan Center
120 W. 45th St. 6th floor, New York, NY 10036
Description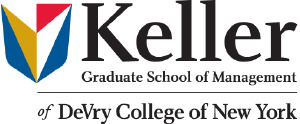 Grow the Business of You with DeVry University's Keller Graduate School of Management .
OUR DIFFERENCE
Ever since we opened our doors four decades ago, our university's mission has been clear: to prepare students for success in the real world. That's why at Keller Graduate School of Management, you'll find experienced professors who not only bring academic knowledge into the classroom, they bring years of practical experience from the business world.
PERSONAL ATTENTION
With small class sizes and lots of opportunities for one-on-one interaction with faculty who are recognized business thinkers and leaders in their fields, you will learn what it really takes to help you advance in today's competitive environment.
OUR MBA PROGRAM
In our constantly changing world, it's essential to be prepared, not only for today, but for tomorrow. That's why we offer 17 MBA concentrations in fields ranging from accounting to project management to health services and more.
SPECIALIZED MASTER'S DEGREE PROGRAMS AND GRADUATE CERTIFICATES
Moving into a growing field often requires specialized knowledge, which is why Keller offers Master's Degree Programs in Accounting, Accounting and Financial Management, Human Resource Management, Information Systems Management, Network & Communications Management, Project Management and Public Administration. If your goal is to add a management skill set with a specific focus to help advance your career, one of our 13 Graduate Certificates is designed for you.
FLEXIBILITY AND CONVENIENCE
While enrolled in a graduate degree program, many of our students continue pursuing their careers. That's why we offer flexible class schedules, (days, nights or weekends) six unique start times every year and part-time or accelerated tracks. And with more than 90 locations nationwide, you can attend online, on campus or both.
EMPLOYMENT VALUE
You will find our graduates in a wide range of companies, from global corporations to small entrepreneurial enterprises. Whether they are working with a well-established Fortune 100 company or in a 2-year-old start-up, our alumni are valued by employers for their knowledge and skills, as well as their ability to collaborate, lead teams, think outside the box and anticipate what's next.
DeVry University is accredited by The Higher Learning Commission of the North Central Association of Colleges and Schools, www.ncahlc.org. Keller Graduate School of Management is included in this accreditation. In New York, DeVry University operates as DeVry College of New York. DeVry University operates as DeVry Institute of Technology in Calgary, Alberta. DeVry is certified to operate by the State Council of Higher Education for Virginia. AC0060. DeVry University is authorized for operation by the THEC. www.state.tn.us/thec. Nashville Campus - 3343 Perimeter Hill Dr., Nashville, TN 37211 Licensed by the Mississippi Commission on Proprietary School and College Registration, Certification No. C-498. Program availability varies by location. ©2012 DeVry Educational Development Corp. All rights reserved. Privacy Policy.
©2012 DeVry Educational Development Corp. All rights reserved.
Keller Graduate School of Management Privacy Policy
School Website: Keller Graduate School of Management, Manhattan Center