Institute of Technology, Clovis
564 W Herndon Ave, Clovis, CA 93612
Description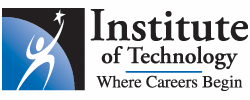 Our Clovis campus is located just northeast of Fresno, in an area known as "The Gateway to the Sierras." You can find a supportive and welcoming academic environment with efficient and effective career training that can help you confidently step into a new career.
Our Career Placement Services department and Student Success Center can go above and beyond to help guide you to a successful future and find employment within the area or outside of Clovis. Here you can find the encouragement and academic support you need to complete your education. From tutoring to employment search assistance, we are here for you.
If you're looking for vocational schools in Fresno, CA, discover your potential at Institute of Technology. With our personal attention and a professional atmosphere, you can develop the knowledge, skills, and confidence to take full control of your life – with a career that takes you where you know you want to go. Learn more about our Fresno vocational training today!
For more information about our graduation rates, the median debt of students who completed the program, and other important information, please visit our website at http://www.iot.edu/disclosure
By requesting more information, applicants can receive information via email from the Institute of Technology.
School Website: Institute of Technology, Clovis