South University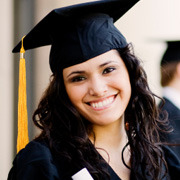 South University School Description
South University, a system of schools offering undergraduate and graduate four-year degree programs, was founded under the name Draughon's Practical Business College by Dr. John Draughon in 1899 in Savannah, Georgia.
Since receiving accreditation by the Commission on Colleges of the Southern Association of Colleges and Schools, South University has expanded its presence with nonresidential campuses spanning five states in the southeastern United States. South University is currently comprised of seven campuses. The curriculum and professional training programs at South University are geared toward fostering a broad-based education while preparing students for life after college, with career placement and advancement as core principles of the school's mission. South University awards associate degrees, bachelor's degrees, master's degrees, and one doctoral degree program in the Pharmacy school. Program offerings and credential levels vary by campus.
South University also allows students the ability to enroll in both on-campus and distance learning courses with South University's online programs, the school's online education outlet.
See All South University Campuses
Find a South University Campus by Zip Code
Or Use the Map to Find a South University Campus
South University Campuses and Online School