See All
Colleges >
Tips to Get Off the Wait List
Tips to Get Off the Wait List
Check out this admission guru's advice to get off the wait list.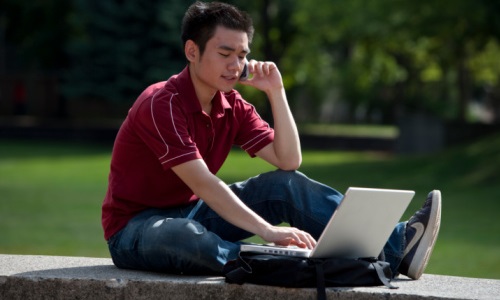 Photo: Thinkstock
After waiting anxiously to find out if they got into their dream school, some students are disappointed to find out they've been placed on a wait list. Fortunately, there's plenty that these students can do to increase their chances of being accepted to their school of choice. We spoke with Wendy Flynn, a college admissions expert, to find out more about how wait lists work behind the scenes. Flynn has over 21 years of experience in college admissions, with her most recent position being the Director of Admissions for Texas A&M's MBA Programs (Full-Time, Professional and Executive) from 1997-2012. See what she has to say about wait lists and what they mean for prospective college students.
If you've been wait listed, take action based on recommendations you've received from the college
What does it mean when a student is placed on a wait list?
Wendy Flynn: "When an individual applies for admission to a college or university, one of three admissions decisions is typically issued: admit, deny or wait list.
"Admissions committees have a targeted number of candidates they can bring into the school each year. From a business perspective, admissions committees use the wait list to manage the number of students who enroll in the college.
"However, there are often cases where the admissions committee is very favorable about an applicant, but there is a weakness or a gap in the applicant profile. By placing this kind of applicant on the wait list, the admissions committee is giving the applicant time to remedy that gap or weakness. In these cases, the admissions committee will provide feedback to the candidate with the recommended remediation.
"Applicants tend to focus more on the admit and deny decisions, and being placed on a wait list can be quite a surprise. Because an applicant doesn't expect it or doesn't fully understand what it means to be placed on a wait list, their reactions can range from surprise to great disappointment.
"I always remind applicants that being placed on the wait list is not a bad thing. The admissions committee decided that they want to continue to work with you. The committee either needs more time to reach a final decision, or the applicant needs to improve some component of their admissions profile."
What are some of the reasons that a student may get placed on a wait list?
WF: "Some of the reasons an MBA applicant may be placed on a wait list could include: inconsistent performance on quantitative factors (i.e., strong GMAT quantitative scores but low grades in quantitative coursework in undergraduate transcript), some unanswered question about the individual's professional background (perhaps an unexplained gap in the resume), or a strong application, but weak interview.
"Of course, there is also the possibility that the admissions committee needs more time to determine if there is room for the applicant."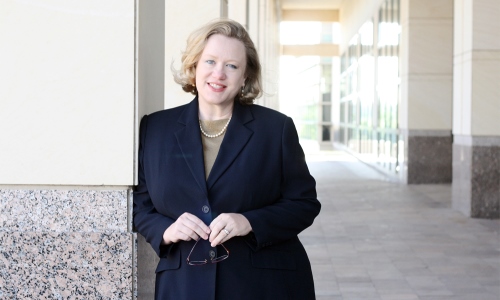 What can a student do to increase their chances of getting off the wait list?
WF: "The first piece of advice I would have for an individual placed on the wait list is 'Don't panic! Remain positive and handle yourself in a calm professional manner.' Other recommendations are:
Determine if the admissions office has specific policies or expected behaviors of candidates on the wait list. Some schools encourage interaction, whereas others may not want any contact. Follow their policies.
If you receive feedback from the admissions committee on something you can do to strengthen your file, consider following their advice (that is, if you want to be admitted).
If it is appropriate to do so, visit the campus to demonstrate your strong interest, and possibly meet with admissions officers.
Ask the school what you can do to move from the wait list to an admit decision.
I also strongly recommend that all students pursue these communications on their own. Don't ask your parents to make these calls for you. This reflects poorly on you as an applicant."
Can you describe some of the things students have done that have actually hurt their chances for getting off the wait list?
WF: "Yes, unfortunately this can happen. I recall one incident where the Admissions Committee recommended that an applicant retake the GMAT exam in order to provide greater confidence in his quantitative abilities. He considered the recommendation and replied that he would not retake the exam. Unfortunately, the committee could not feel comfortable in admitting him with his existing score, so he was denied.
"I recall another case where an individual who was on the wait list came to visit campus. He was inappropriate when interacting with current students and support staff. This information quickly made its way back to the admissions committee members, and the individual was denied based on his unprofessional conduct."
How long should a student wait to be chosen from a wait list before deciding to enroll elsewhere?
WF: "A school will often give you a date by which they expect to issue a final decision. If you are admitted to another school, and you have not yet heard back from the school that placed you on the wait list, you have a few options:
1) Contact the wait list school to let them know about your deadline with the other school, and respectfully request if they will be able to issue a decision before that date;
2) Contact the school that has admitted you and request an extension of their deadline;
3) Make your decision without knowing the outcome of the wait list decision.
"Personally, I'm always in favor of obtaining as much information as possible before making any important decision. So, I encourage applicants to pursue options 1 and 2 before taking option 3.
"At times, applicants who are admitted from the wait list worry that they are 'second class' admits. That's simply not true. In fact, because candidates on the wait list often work longer and more closely with the admissions committee, they end up being very strong admits."
The bottom line is that, if you've been placed on a wait list, it certainly doesn't mean the college doesn't want to admit you. Use Wendy Flynn's tips to help show these colleges that you're a promising student worth admitting.
Quick Tips
Make a phone call to create a personal contact at the college. This step shows that you're responsible and committed to working towards admission.
Figure out your deadline. Find out when you'll hear whether you've gotten off the wait list, and compare this with the deadlines you've been given by any colleges to which you've been accepted.
Be proactive, and share updates with the school. Take action based on recommendations you've received from the college. Call with updates, send copies of improved test scores, etc., in order to show that you're making an effort.
Source: Email interview with Wendy Flynn, Director of Admissions for Texas A&M's MBA Programs
People Who Read This Article Also Read:
How to Get Off the Wait List for College
What To Do When You Are Wait-Listed
Tips for Spring Admit Students
Deferred College Admission? How to Get In to Your Top Schools
Advertisement
Visit Our Student Center

Get on track!
And find out everything you need to know about planning for college.
Advertisement