See All
Colleges >
How to Deal With Culture Shock in College
How to Deal With Culture Shock in College
These five tips will help you thrive in your new environment, even if it feels strikingly unfamiliar.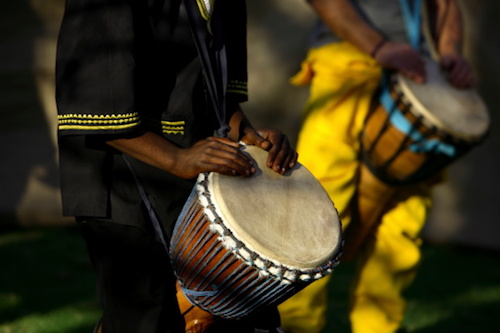 Photo: Thinkstock
Going away to college can be scary, especially if you've hardly ever left the area where you grew up. You don't have to live in fear, though; with the right mindset, your college experience will be exciting and life changing, not frightening and overwhelming. Follow the advice below to acclimate to your new environment (and grow as a person along the way!).
1. Open up your mind to new experiences.
Surviving culture shock has a lot to do with how you choose to approach your new environment. If you decide to simply hole up in your dorm room, you probably won't acclimate very well. However, if you choose to open your mind up to all the cool new experiences at your fingertips, you'll start thriving sooner than you think. Try new things and take risks! If you're from an urban environment and are now in a rural one, take a nature hike; if you're a desert transplant at a college in the northeast, go sledding after the season's first snowstorm. Don't hide from the things that are new to you; celebrate them instead.
A lot of colleges host cool multi-cultural events that allow students to share their own cultural traditions and learn about other people's backgrounds.
2. Take this opportunity to meet interesting people.
College gives you the chance to meet people from all sorts of places, backgrounds and cultures. Take advantage by getting to know your classmates and listening to their perspectives. If you're at a school with a large population of international students like The New School, Wesleyan College or Florida Institute of Technology, get to know your classmates from overseas -- you'll be shocked at how much you can learn just by hearing their stories.
3. Study up on different cultures.
Many colleges offer courses and majors in worldwide cultures and religions; in fact, schools like Merrimack College, American University and Humboldt State University each have an entire World Languages and Culture academic department. Make it a priority to fit a few (or more!) of these courses into your schedule -- they'll help you in your effort to expand your worldview…and may even inspire your choice of major.
4. Take advantage of multicultural activities and events.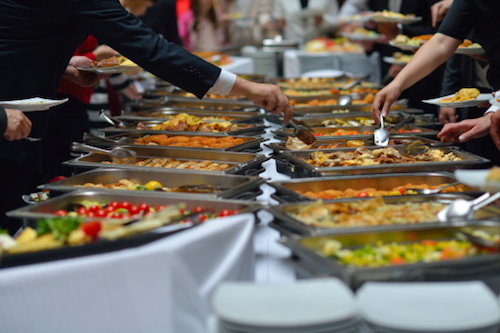 Photo: Thinkstock
A lot of colleges host cool multicultural events that allow students to share their own cultural traditions and learn about other people's backgrounds. For instance, Montclair State University holds a world's fair that features multicultural music, dancing, and cuisine, and Knox College's international fair features a cultural talent show and an international buffet. If your college hosts an event like this, make sure to attend (if only for the free food!).
5. Share your own experiences, too.
You may think your background is boring, but it's not! As you work to learn about other people's backgrounds and cultures, be sure to talk about your own, too. Your new friends can learn just as much from hearing about your upbringing as you can from hearing about theirs.
College provides you with a cool opportunity to learn about the big, wide world out there, so take full advantage of it -- trust us, you won't regret it!
People Who Read This Article Also Read:
5 Ways to Cope With Homesickness in College
The Impact of Diversity on Campus
Top Schools for International Students
5 Top Colleges for International Relations Majors
Quick Search: Find the College that's Right for You!
Advertisement
Visit Our Student Center

Get on track!
And find out everything you need to know about planning for college.
Advertisement