See All
Colleges >
8 Colleges With Creepy Classes
8 Colleges With Creepy Classes
These colleges offer spooky classes that will ensure you don't fall asleep at your desk.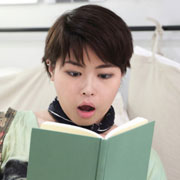 Most classes are meant to educate individuals and enhance skill sets. These eight classes do just that – with the added bonus of scaring students senseless. Prepare to have the fear of God (or zombies, or ghosts, or monsters…) put in you.
1. Michigan State University
Worried about the world succumbing to a zombie takeover? Don't worry, Michigan State has you covered: they offer a course in surviving the zombie apocalypse (yes, you read that right) in which students study how humans behave during catastrophic events. You can never be too prepared, right?
Prepare to have the fear of God (or zombies, or ghosts, or monsters…) put in you with these real AND creepy classes.
2. Wesleyan University
Japanese horror films make American scary movies look like children's theater, and Wesleyan offers a course in Japanese horror fiction and film. We hope you enjoy sleeping with the lights on all semester!
3. Aurora University
Aurora professor Paula J. Biedenharn, Ph.D intermittently teaches a class on death and dying. Students say it's cathartic to discuss the topic openly, and Biedenharn says she ultimately aims to teach an appreciation for life. That's uplifting and all, but the course still meets our quota for "extremely and noticeably spooky." Sorry, Aurora!
4. Emerson College
Frankenstein fans, gather 'round: this college's "Making Monsters" class explores how monsters in literature, film, and history have represented cultural fears and anxieties throughout the ages. Does the material in this course bring its students a teensy bit of anxiety too, Emerson?
5. Lone Star College-Montgomery
This school offers an impressive collection of horror-themed classes including "Criminal Minds", "Death and Destruction", "Fear of the Unknown" and "Things That Go Bump in the Night." They're all part of the college's Learning Network program, which aims to bring students together over one common theme (the theme in this case being "making sure the entire campus is adequately freaked out.")
6. Portland State University
Portland State students can take a class called "Exploring Buffy the Vampire Slayer" that focuses on the popular show's significance, fandom, and influence. If homework assignments include snacking with wild abandon while watching reruns of Buffy, we're interested.
7. Harper College
This school's Continuing Education program offers a slew of ghost-related courses including classes on paranormal investigation for those interested in hunting down the dead. They have other creepy classes too, like "Confessions of a Cemetery Photographer" and "The Extraterrestrial Life Debate: Are We Alone?" It sounds like it takes a certain type of person to continue their education at Harper…
8. University of Michigan
This school has gained attention in the past for offering classes about witchcraft, and this year's course is called Witchcraft and Spiritual Insecurity in Africa. It's set to explore Africa's many efforts to oppose evil forces – our favorite light conversation topic.
Look at it this way: even if the coursework in these classes doesn't end up inspiring you, you'll at least be the envy of all your friends who are stuck in Intro to Psych.
People Who Read This Article Also Read:
9 Most Haunted Colleges
7 Colleges With the Most Spooky Dorms
10 Scariest College Mascots
13 Colleges With Halloween Spirit
Advertisement
Visit Our Student Center

Get on track!
And find out everything you need to know about planning for college.
Advertisement