See All
Colleges >
Subsidized Loans vs. Unsubsidized Loans
Subsidized Loans vs. Unsubsidized Loans
Find out the difference between these loan types and how they impact your college financial aid.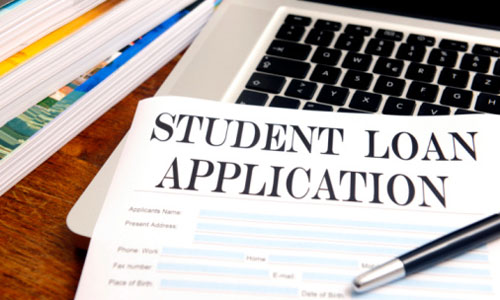 Photo: ThinkStock
As you're learning about the college loans you may be eligible for, you'll hear the terms subsidized loans and unsubsidized loans. Not sure what these terms mean? It's important that you understand the distinctions before you choose which college loans to accept.
Subsidized and unsubsidized loans have some very specific differences that can impact your eligibility to receive them, as well as how and when you'll receive and repay the loans.
As you're evaluating tuition and other college costs and choosing which college loans to accept, make sure you consider whether each loan is subsidized or unsubsidized. Here's more information on each type of loan.
Differences Between Subsidized Loans and Unsubsidized Loans
The primary difference between these two ways to pay for college is that subsidized loans are based on financial need, while unsubsidized loans are not. Also, for subsidized loans, the lender pays the interest while the college student is enrolled in school.
So, for subsidized federal aid, the government pays any accrued interest while you're pursuing your university degree; with unsubsidized loans, you're responsible for paying any interest on the loan, and this interest begins accruing as soon as you receive the loan.
How You Receive Subsidized Loans and Unsubsidized Loans
When you're completing your college applications, you should also complete the Free Application for Federal Student Aid (FAFSA) form to apply for federal aid. The federal government is the largest provider of college financial aid in this country, and this college aid can help you afford the tuition, room and board and other costs of a college program at your top-choice school.
When you've been accepted into a college or university, they will send you a financial aid award letter, outlining the college loans, scholarships and grants they're willing to offer you.
This federal aid is likely to include subsidized and unsubsidized loans, like the Subsidized Stafford Loan and Unsubsidized Stafford Loan. Private lenders may also offer both types of loans, but their terms and interest rates may vary from the federal aid. To get the best private lender rates, compare student loans during your financial aid search. You can accept both subsidized loans and unsubsidized loans to borrow as much as possible toward your college education.
Loans Tips & Tactics
If you can, pay the interest on your unsubsidized loans while you're still in school. If you don't, the interest becomes capitalized, meaning that the accrued interest becomes added to your loan and you pay interest on your interest.
Keep in mind that you don't have to accept the full amount of the college loans you're offered. If you can accept less money and keep searching for scholarships and grants, you'll have less money to pay back after college.
In addition to paying for the interest on your subsidized loans while you're in school, the government pays the interest on these loans during your post-school grace period and if you put your loan in deferment. Don't just coast during this time: Make the most of it by putting your money away to pay off your loans and setting up a realistic budget and payment schedule so you don't miss a deadline.
People Who Read This Article Also Read:
Borrowing Basics
Borrowing Tips
Different Types of College Loans
Managing Your Loan Information
Stafford Loans: The Basics

Advertisement
Visit Our Student Center

Get on track!
And find out everything you need to know about planning for college.
Advertisement