See All
Colleges >
How to Prepare for the PSAT
How to Prepare for the PSAT
Understand and implement the proper test prep in order to achieve your personal best on the PSAT.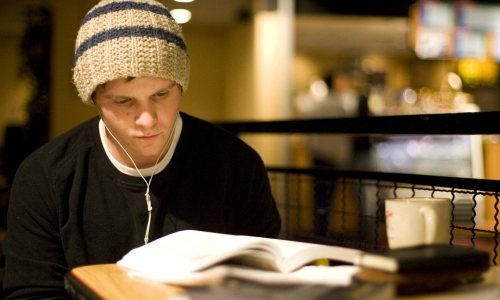 Standardized tests can be intimidating, especially when parents, teachers and administrators place a lot of pressure on you to do well. However, don't let fear stop you from achieving your personal best on The College Board's PSAT. If you put time and effort into properly understanding and preparing for the test, you'll end up with a score that will make both you and your mentors proud.
Why the PSAT is Important
Taking the PSAT is an important step towards doing well on the SAT, the most commonly used college admission test in the country. Getting a good score on the SAT will play an integral role in your ability to get into the colleges of your choice. For this reason, it's important to take the PSAT in order to get on a successful path early.
Taking the PSAT, which is administered every October, will help you become familiar with the structure of the SAT. The two tests have similar questions and instructions, which makes it easier for you to confidently tackle the SAT later in your high school career.
The best way to prepare for the PSAT is to be an attentive student who is ready and willing to learn in school.
The score you receive on the PSAT will be a helpful tool as you approach the SAT, as well. Your PSAT score will give you an idea of your strengths and weaknesses, allowing you to put extra time and effort into perfecting the skill sets you will need to ultimately do well on the SAT.
As an added bonus, students who do well on the PSAT have a chance at being involved with the National Merit Scholarship Corporation's (NMSC) scholarship programs, which give students access to tools for college and career planning. This is another way that taking and doing well on the PSAT can open doors for you as you get closer to the college admission process.
How to Prepare for the Test
In broad terms, the best way to prepare for the PSAT is to be an attentive student who is ready and willing to learn in school. After all, the PSAT (and the SAT, for that matter) is designed to assess how well you've grasped the reading, writing and math concepts introduced to you in high school. Being a good student can most certainly help you get a good score on the PSAT.
However, there are more direct ways that you can prepare for the test, as well. The most effective way to study for the PSAT is to take practice tests, which are structured like the actual test and contain similar questions and instructions. If your high school hasn't already provided you with a practice test, ask your guidance counselor for the Official Student Guide to the PSAT/NMSQT. After you've taken the practice test, check out the practice test answers and explanations provided by The College Board. This will allow you to grade your own test, as well as better understand the answers that you got wrong.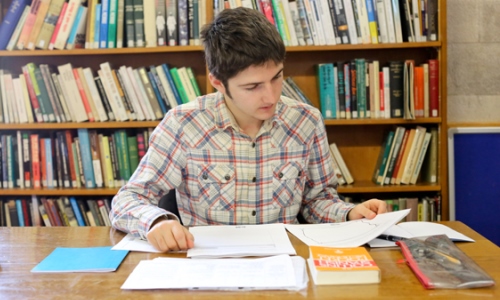 In addition to studying on your own, you can also reach out to The Princeton Review, which offers several test-prep resources, including private tutoring, classroom courses, workshops, online self-paced studies and helpful books. Consult with your parents, teachers and advisors in order to choose which test-prep method might be right for you.
On the day of the test, make sure to pace yourself. Skip difficult questions and come back to them rather than spending a lot of time on a single question. Practice educated guessing: When struggling with a question, eliminate answers you know are wrong. This method will ultimately up your chances of choosing the right answer. Finally, make sure to check your answer sheet regularly in order to make sure you're filling in the correct line of bubbles (this is especially important as you start skipping questions).
Now that you know how to prepare, you can conquer the PSAT (and ultimately the SAT!) with confidence and the knowledge that you're moving towards success.
People Who Read This Article Also Read:
On-Campus vs. Off-Campus Housing
On-Campus Housing and Dorm Rules
Colorful in Fall: 7 Beautiful Campuses
Best Colleges for Hiking
Advertisement
Visit Our Student Center

Get on track!
And find out everything you need to know about planning for college.
Advertisement