See All
Colleges >
Spring Break: Beyond the Beach
Spring Break: Beyond the Beach
Spring Break is a long-standing college tradition, but many students are branching out from the beach to other activities and locales for a new twist.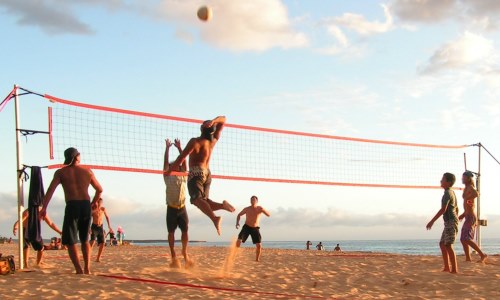 Spring Break is a rite of passage among college students. Many students start planning what they will do with their break for months in advance. Whether they are planning with their friends, family or choosing to take an adventure solo, students who do something that they really want to do often come back from break refreshed and ready to finish the term with a renewed sense of focus.
There are a few spring break hot spots that have remained at the top of students' lists over the years. Cancun reigns as one of the most popular beach locales, while Cabo San Lucas, Myrtle Beach and a variety of spots in Florida still draw students for sun-filled days and fun nights.
Consider how you can spend your spring break and combine an educational or volunteer activity with something that will make you happy.
Lately, however, more students are looking beyond the beaches for alternative ways to spend their breaks by doing something meaningful or unique.
If you are more interested in expanding your horizons, whether it be outdoors, academically, or through volunteer work, there are a variety of alternative options for spring break out there.
For instance, at the John Hopkins School of Nursing a group of students volunteered over their spring break to help at a clinic for the homeless in New Orleans, and another group of Hopkins nursing students is heading further south to Honduras, helping to create health-focused workshops and improve pre- and post-natal care in the Catacamas region.
Here are just a few alternative options for you to consider for spring break:
OUTDOOR OPTIONS
Take a Guided Bike Tour in California
You still get the sun, the surf, and the warm California weather, but Central Coast Outdoor offers customized tours that range between 1-10 days. You can plan something as simple as a day kayak trip in Morro Bay, or plan a multi-day guided bike trip from Carmel/Big Sur through San Luis Obispo County and down to Santa Barbara. Bonus: They'll take you through wine country.
Climb Mt. Rainier
Considering the University of Washington is home to the College of the Environment, it should come as no surprise that UW students like to climb Mt. Rainier over their break. The mountain is only a three-hour drive from the campus, and is a relatively inexpensive alternative to purchasing airfare and accommodations. Traversing the mountain is no easy feat, takes anywhere between two and three days and requires climbing some rather large glaciers. If you aren't a trained climbing enthusiast, the park has camping and other hiking options, including the 93-mile Wonderland Trail.
Experience a Geological Dig
Educational-based excursions vary by campus and students must often meet departmental requirements, but if you have a thing for rocks and tiny paintbrushes, then the options are available. Youngstown State University students spent spring break participating in an educational excursion in the Bahamas researching the island of San Salvador, where they studied at Gerace Research Center. Similarly, during Spring Break 2011, the Michigan State Geology Club took a fieldtrip to Ireland.
VOLUNTEER OPTIONS
The American Hiking Societies Volunteer Vacations
This alternative spring break combines outdoor work with volunteer work, and since they have sites in over 20 states, there is most likely a location close to you. You'll need to plan a tad in advance (spots fill up quickly), but for one to two weeks, students work on restoring deteriorating trails and damaged camping areas. They say all you need is your camping gear and a willingness to get dirty.
Habitat for Humanity
The interest in this organization continues to grow as students from all over the country flock to build homes for the needy and those who have lost their homes in the wake of current natural disasters. Habitat for Humanity hosts builds all of the country, so if you are looking to pick up a hammer and some insulation, visit their website and find spring break alternatives.
Consider how you can spend your spring break and combine an educational or volunteer activity with something that will make you happy.
People Who Read This Article Also Read:
Do Some Good: Find Volunteer Activities
Summer Vacations and College Admissions
Easy Ways to Exercise Over Winter Break
4 Awesome Winter Break Activities
Advertisement
Visit Our Student Center

Get on track!
And find out everything you need to know about planning for college.
Advertisement