See All
Colleges >
Should You Choose Medical School or Another Health Education?
Should You Choose Medical School or Another Health Education?
If you're considering enrolling in med school, make sure you are going for the right reasons.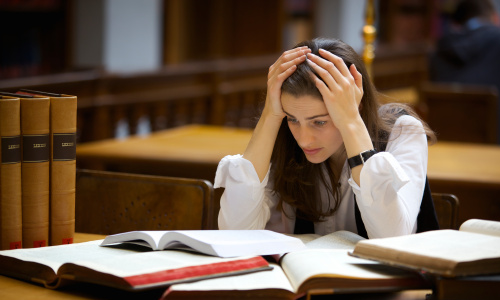 Photo: Thinkstock
Have you decided that you want to pursue a career in medicine? If you're interested in becoming a doctor, understand that it takes an incredible amount of dedication to achieve this feat. You will need to complete four years of undergraduate studies, four years of medical school, and a residency training program in your specified field, which can take anywhere from three to eight years.
If you decide that med school isn't for you, there are plenty of other comparable career options that don't require an MD.
Med School: What to Expect
Before committing a decade of your life to medical studies, familiarize yourself with the time and cost of this process.
The Association of American Medical Colleges found that the median cost of attendance in 2011 is $49,298. Graduates from the class of 2010 saw a median debt of $150,000 from their time in medical school.
You will have to take the Medical College Admission Test (MCAT) in order to gain acceptance into med school. The test is divided into four sections – physical sciences, biological sciences, verbal reasoning, and a writing sample.
The first year is usually the most difficult – most of the work is done in the form of basic class and lectures, meaning it will require a great deal of memorization. Year two focuses on clinical studies and the situations you will encounter in a medical setting. Your last two years will be spent in actual clinical environments under the supervision of professional.
While graduation guarantees you an MD, certain career fields (surgery, dermatology, OBGYN) require good grades and high marks from clinical professionals.
Alternative Health-Related Professions
If you decide that med school isn't for you, there are plenty of other comparable career options that don't require an MD. You can view a full list of health care careers at the American Medical Association's website.
Nurse: The most common health-related career, there are 2.6 million registered nurses in the United States. Nurses provide basic treatment for patients and offer support to family members.
Medical Technician: Requiring a two-year associate's degree and certification in medical technology, a Medical Technician works in a laboratory testing and analyzes samples (such as blood and body fluids) in conjunction with a doctor.
Pharmacist: A pharmacist specializes in prescription drugs, advising and dispensing them to patients while monitoring the effectiveness. You will need to earn a Pharm.D. degree and complete a residency program in order to become a pharmacist.
Dentist: Although it isn't as rigorous a process as med school, becoming a dentist takes more time than most alternative health-related professions. Upon completion of your undergraduate studies, you will need four years of dental school and approximately two years of postgraduate residency.
Med School vs. Alternative Health-Related Careers: Pros and Cons
Med school requires a larger time commitment than any other health-related profession, but it also provides the highest salary. General pediatricians made an Degrees/Salary average of $115,748 in 2010.
With the overall growth of the health care sector due to aging baby boomers, the Obama Health Care plan, and a host of other factors, have created more opportunities to pursue a career in healthcare. Don't think that your options are limited if you don't attend med school.
If you have children or other outside obligations, make sure you have enough time in your schedule to devote to med school. Education for other careers may be more flexible in fitting your needs, so consider all options.
People Who Read This Article Also Read:
Is Medical School in Your Future?
Medical College Admission Test (MCAT): The Basics
CEOs With MBA Degrees
Is Law School a Good Career Option?
What Other Jobs Can I Get With a Law Degree?
MBAs for International Students
In Demand Jobs and Careers for MBA Graduates
Is an MBA a Good Investment?

Quick Search: Find the College that's Right for You!
Advertisement
Visit Our Student Center

Get on track!
And find out everything you need to know about planning for college.
Advertisement