See All
Colleges >
Dance Groups and Activities on Campus
Dance Groups and Activities on Campus
The art of dance is alive and well on college campuses.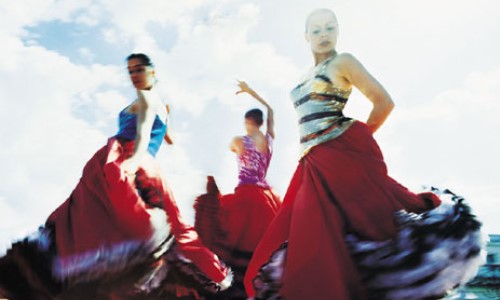 Photo: Thinkstock
After sitting in class, studying and doing research all day, sometimes you just want to get up and move. Luckily, at college, there will be plenty of opportunities to do so.
From dance marathons to competitive teams and just-for-fun clubs, colleges offer countless ways to set your body in motion. This article will share some of the great dance opportunities available.
The best way to find out is to check the student organizations page on your school's website.
Types of Dance Organizations
College dance can be divided into a few categories: teams, clubs and special events.
Dance teams are competitive groups, run either by students or faculty. These teams usually comprise skilled dancers, practicing to compete with teams from other colleges. The level of competition varies from team to team, however, and you don't always need a lot of experience to join. An example of this is the University of Akron's Competitive Ballroom Dance Club.
Dance clubs are student organizations that dance just for fun rather than competitively. These clubs can be a great way to get some extra physical activity in your week. Because they're noncompetitive, the environment is typically a lot more laid-back than dance teams. Most dance clubs also have a performance or two to showcase their work. For example, Marist College's Dance Ensemble puts on a show every spring.
Special dance events can include university-sponsored mixers or student-organized programs. Student-organized events often serve charitable causes. The University of Michigan's Dance Marathon raised nearly $450,000 for children's therapy this year.
What's Available at Your School?
The best way to find out is to check the student organizations page on your school's website. (Some competitive groups may be listed under athletics.) You'd be amazed how many diverse opportunities your school offers.
Take Northwestern University, for example, which has the following dance organizations:
Tufaan Entertainment. A student organization that hosts an intercollegiate competition of South Asian dancers.
The African Drum & Dance Ensemble. A club seeking to educate students on traditional and contemporary African dance.
Bhangra Dance Team. A small, successful co-ed dance team.
Boomshaka. A drum, dance and rhythm ensemble that fuses many styles and traditions, from hip-hop to tap.
Deeva Dance Troupe. An all-female group combining Bollywood, folk, jazz, modern and hip-hop styles.
Graffiti Dancers. An eclectic, democratic, student-run dance troupe.
ReFresH Dance Crew. An ensemble that specializes in hip-hop dance in all its forms.
These are just a few examples of more than 15 organizations at Northwestern. As you can see, dancing is a hugely popular activity at college, with lots of interest and a variety of opportunities.

People Who Read This Article Also Read:
Honor Societies on Campus
Student Organizations: An Overview
Student Government
Environmental Groups on Campus
Student Religion: Religious Groups on Campus
The College Academic Calendar
Academic Competitions for College Students
How To Start Your Own Student Organization

Advertisement
Visit Our Student Center

Get on track!
And find out everything you need to know about planning for college.
Advertisement