See All
Colleges >
5 Colleges Where You Can Avoid Natural Disasters
5 Colleges Where You Can Avoid Natural Disasters
Freaked out by natural disasters? Attend one of these five schools to escape Mother Nature's wrath.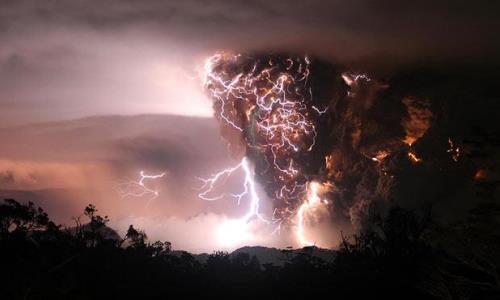 Natural disasters are a scary reality, but that doesn't mean you have to live in fear; luckily, certain areas in the country allow you to avoid them altogether. Real estate website Trulia recently compiled a list of U.S. cities that are at low risk for floods, tornadoes, wildfires, hurricanes and earthquakes. As Trulia puts it, these cities "span Ohio (Cleveland, Akron, Dayton), upstate New York (Syracuse and Buffalo), and other parts of the Northeast and Midwest, away from the coasts." If you're heading off to college soon, you're in luck -- several of these low-risk cities contain cool schools, listed below.
Check out these schools where natural disasters are almost non existent.
1. University of Denver
Denver, which is surrounded by stunning mountainous terrain, is a naturally beautiful gem, and we like it even more for being at low risk for natural disasters. As an added bonus, the city also made Forbes' list of safest cities for its low violent crime rates and scarce amount of workplace and traffic deaths. It sounds like University of Denver students have a lot of reasons to feel safe.
2. DePaul University
Even though Chicago recently surpassed New York as the murder capital of the country, at least students at the Windy City's DePaul University aren't subject to earthquakes, tornadoes or other natural disasters. That doesn't mean they don't have to bundle up, though; temperatures in January usually stay between 18 and 32 degrees. (And, the crime rate may be something to look into on campus.)
3. University of Dayton
Dayton, OH, suffered from the Great Dayton Flood, Ohio's biggest natural disaster, in 1913, but that doesn't mean students at the University of Dayton are at risk. The city has since built dams to protect the area from flooding, and they've proven to be successful; the dams have saved Dayton from flooding more than 1,500 times, making it one of the most low-risk cities in America.
4. Buffalo State College
If you're interested in studying natural disasters without having to suffer through them, Buffalo State College may be the school for you -- it offers a bachelor's degree in geography with a concentration in meteorology and climatology. Buffalo, New York's non-coastal location in the northeast makes it safe from natural disasters, but that doesn't mean there isn't serious weather; the city has the ninth-highest average snowfall in the country.
5. Cleveland State University
Cleveland, OH, is one of three Ohio metro areas on Trulia's low-risk list. Impressively, the city also made Forbes' list of cities where residents are safe from violent crime as well as workplace and traffic deaths. We love that Cleveland State University students have little to worry about other than their studies.
We give props to students at these five schools for putting safety first (whether they know they're doing it or not!).
People Who Read This Article Also Read:
Campus Safety
Natural Disasters and Emergency Preparedness on Campus
5 Best Colleges for Surviving a Zombie Apocalypse
Colleges Where You'd Survive an Alien Invasion
Quick Search: Find the College that's Right for You!
Advertisement
Visit Our Student Center

Get on track!
And find out everything you need to know about planning for college.
Advertisement