See All
Colleges >
Practical Advice From College Seniors
Practical Advice From College Seniors
See what college seniors have to say about the challenges you'll face in school.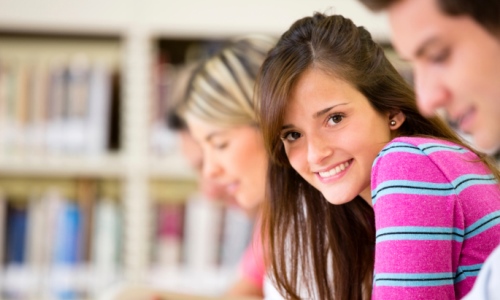 Photo: Thinkstock
Whether you're an incoming freshman or a current college student looking for some guidance, one of the best resources you'll find are college seniors. Many of these individuals have been through what you're going through, and with the college experience so fresh in their minds, college seniors can offer some of the most helpful advice concerning topics like classes, campus activities and making new friends. We've gathered some helpful tips from college seniors to give you a better idea of the college experience that awaits you.
By the time you're a college senior, you'll surely have your own wonderful pearls of wisdom to share with the underclassmen at your school.
On Academics
"Join those organizations as a freshman that you are passionate about, especially those that have a direct connection to academics. If you have declared a major, or have a specific academic discipline in mind, look for those clubs, groups, and organizations that are linked to your field of study." – Erica Tomaszewski, senior, Franklin Pierce University
"Take courses you're interested in, and don't be afraid to change academic direction. If you are engaged in learning something that interests or excites you, the coursework will feel worth your time and effort; if you aren't interested in what you are studying, the workload will feel burdensome." – Anonymous, senior, Harvard University
"Try to learn something new, whether it's about yourself or what you're studying. School is still so much fun, and it's the last time you're going to get the chance. Learn the things you can't learn outside a classroom, though those things can often be more important." – Anonymous
"There are certain places where I have to go to study. I get the most work done in the library or in a computer lab. You need to have an area where you can get the most work or your best work done. You also have to know when to separate time to have fun and time to get your work done. You have to be able to, first of all, know yourself, and then separate yourself from the distractions." – Anthony Brown, senior, Defiance College
On Getting Involved
"Definitely get involved on campus! Looking back on my college experience, the major aspect that helped me with the transition to college from high school was getting involved in campus activities. By getting engaged in various clubs, activities, and volunteer opportunities within the campus community, many doors opened for me as a student." – Jessica Szumski, senior, Misericordia University
"Participate in EVERYTHING, even if it's not your thing you'll probably find that if you participate you always have fun. Do not be that kid who is 'too cool for school' because you will miss out." – Anonymous
On the Party Scene
"Get out there, join a club, and join the community. I know alcohol and the bar scene is new and exciting, but be safe and try not to be too stupid. I made too many mistakes like that as an 18-year-old." – Anonymous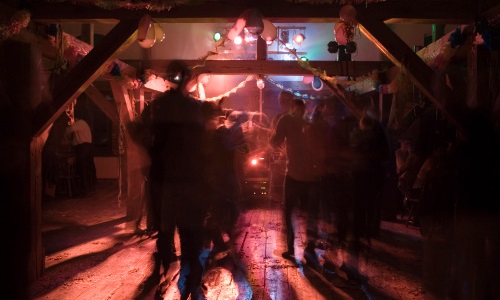 Photo: Thinkstock
On Making Friends
"Remember, everyone and I mean EVERYONE has a story so before judging or assuming try to just listen. I still catch myself everyday guilty of this, assuming someone is crabby for no reason or being rude just to be rude – you'll be amazed at the stories you hear when you let someone talk for five minutes." – Anonymous
"Don't feel like you need to be best friends with the people in your hall because of your proximity. Be selective about those who get to spend time with you." – Anonymous
On Finding Balance
"Leave 'give' in your days and weeks for downtime and for the little things that make you happy and that can provide perspective. In trying to create a sense of balance in your life, leave room for true downtime (which might be different from social time), for personal reflection and for your own version of doing nothing. Some of the most enlivening and transformative experiences in life happen in unscheduled or underscheduled time." – Anonymous, senior, Harvard University
"Try to set a schedule for yourself with everything you do during the day. Include your class schedule, when you want to eat, breaks, everything! It takes discipline at first, but it keeps you organized and soon it will become a routine." – Isaiah Moore, senior, Morehouse College
"Taking advantage of health and counseling services can be extremely beneficial, especially for time management, stress relief, or organization concerns. I realized about halfway through my freshman year that I was on top of my homework every night, but I missed out on relaxing with friends, calling my parents, or going on a run to clear my head. Grades are important, but your well-being is much more important in the long run." – Kate Branstetter, senior, Creighton University
Use the poignant advice above to help guide you through your college years. By the time you're a college senior, you'll surely have your own wonderful pearls of wisdom to share with the underclassmen at your school.
People Who Read This Article Also Read:
Preparing for Day-to-Day Life in College
5 Colleges With the Best Freshman Orientations
Dorm Essentials: A Freshman's Dorm Checklist
Ways to Make Your Freshman Year Memorable
Advertisement
Visit Our Student Center

Get on track!
And find out everything you need to know about planning for college.
Advertisement