See All
Colleges >
Communication Tips: Dealing With Uninvolved Parents
Communication Tips: Dealing With Uninvolved Parents
Utilize these strategies to get absent parents involved with their child's success.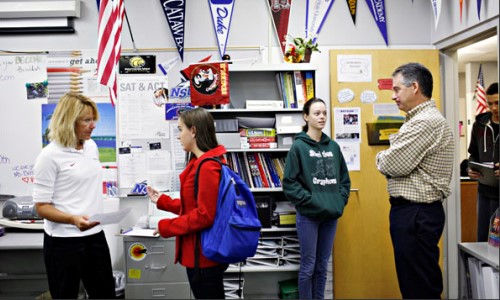 For counselors, few things are more frustrating than a parent who is difficult to reach or engage. Uninvolved parents can make it much harder for you to help students reach their goals, especially since you don't have allies supporting them at home. While there's no proven way to get uninvolved parents to chip in, a few simple strategies can be very helpful in getting them to participate in their children's academic and college plans.
Use the communication strategies listed here to improve your success with getting absent parents involved.
Be Understanding
As pointed out in Monster.com's Teaching Community, "It's rare that a parent truly doesn't care about their child's performance in school." If you're trying to reach out to parents who have been uninvolved or unengaged in their child's school performance, don't jump to conclusions about their priorities.
Many absent parents are overwhelmed by other responsibilities or issues. Could they be caring for an ailing parent? Perhaps they work two jobs to make ends meet. Whatever the case, it's better to assume the best than to assume the worst about these types of parents. According to the National Center for Family and Community Connections with Schools, studies show that, regardless of economic status or ethnicity, parents have a desire to be involved in the lives of their teens. However, some may be cautious due to bad experiences or poor results in the past.
When communicating with parents who have been uninvolved, make it clear that you are there to help rather than to add more to an already full plate. The following tips can make for a more effective conversation:
Figure out the best way to get in touch with them. Do they prefer meetings, phone conversations, email, etc.?
Offer to work with their schedule. Find out the best time to contact them with issues or concerns.
Ask how you can help. Discover what their concerns are regarding their child's performance rather than overwhelming them with potential problems.
Be positive. While a student may need help at school and at home, it's important to show parents that you're confident that you can help and that you see potential in their child.
Offer Practical Solutions
Uninvolved parents may avoid forming partnerships with counselors due to fears that they won't be able to devote the time and energy asked of them. In addition, some parents may not be aware of just how important their involvement at home can be when it comes to their child's success.
To overcome these obstacles, counselors should offer realistic and practical options for parental involvement. With manageable steps and solutions available, more parents will see that getting involved isn't a huge time commitment or added responsibility. Examples of these kinds of parent involvement solutions include:
Helping their child study for the ACT or SAT for one hour per week.
Taking their child to a local college fair.
Discussing possible career paths with their child.
Attending one parent-counselor conference per semester.
When given specific tasks rather than general ideas, more parents are willing to take action and get involved in their child's academic life. Even small signs of support and encouragement from home can have a major impact on the student and can make college goals more attainable.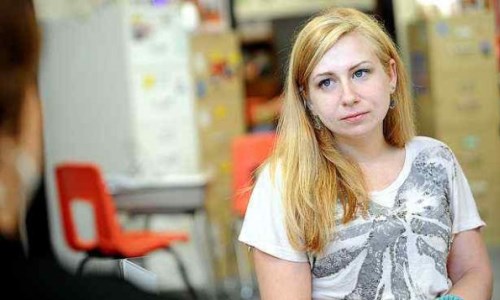 Include Parents
While it's helpful to provide specific options for parents who are generally uninvolved, it's also important to consider their concerns and ideas. These parents understand their child in a unique way and also see things at home that a counselor does not. That's why it's so important for counselors to collaborate with parents rather than directing them.
This can be especially helpful with college planning, when parents will need to discuss many of the practical aspects of attending college with their child (financial aid, location, etc.). As a counselor, you can work with parents to find out more about a student's college goals and the feasibility of meeting those goals. According to National Center for Family and Community Connections with Schools, "When there is a joint effort between school and home to promote continued education after high school graduation, students are more likely to make plans for and extend education past the high school level, regardless of family background."
Use the following questions to make sure parents are included in a child's academic and college plans:
How do you feel about your child's academic performance?
In what ways do you think your child's academic performance could be improved?
What are your goals for your child after high school?
How does your child respond to discussions about college at home?
What services or resources would help you the most in regards to academic performance, college planning, etc.?
Use the communication strategies listed here to improve your success with getting absent parents involved. While it can be a challenging task, remember that these parents likely want their children to succeed just as much as you do. As a counselor, you are specially equipped to provide them with the right tools and resources to make it happen.
People Who Read This Article Also Read:
Communicating With Overly Involved Parents
High School Guidance Counselor Timeline
Helpful College Resources for Low-Income Students
How to Communicate Effectively With Parents of Students
Advertisement
Visit Our Student Center

Get on track!
And find out everything you need to know about planning for college.
Advertisement