See All
Colleges >
How to Get Grad Schools to Compete for You
How to Get Grad Schools to Compete for You
Increase your chances of getting the best financial aid package for you.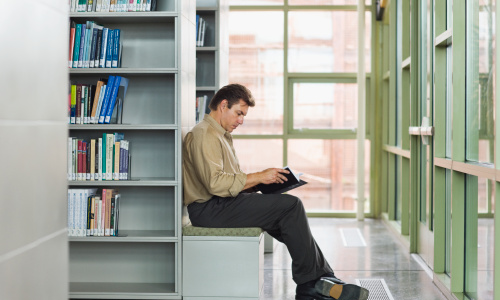 Photo: Thinkstock
You've probably figured out by now that applying to graduate school is a competitive process. You are going up against hundreds of other applicants who have a similar educational background and extra curricular activities who want just as badly to be accepted to a masters degree program. So you know there's going to be some competition on your part, but what about the grad schools?
Apply to many graduate schools so that you can compare packages.
If you were a top student in college, or have made significant contributions to your industry, you may be able to get schools to compete for you. What kind of leverage could a graduate school have over you? Well the obvious is that they determine whether or not you get to seek a masters degree in the first place. But, they also determine the amount of financial aid you may receive. If money is tight in your household, consider taking these steps for a better chance at the best financial aid package.
Action Steps for How to Get Grad Schools to Compete for You
Stand Out Among the Other Grad School Applicants
For a college to notice you, it is important that you submit an application that shines among the rest. For the best presentation, you should have a high GPA on your transcripts, so work your hardest during your bachelors degree program. Graduate Record Examination (GRE) scores have varying significance with each admissions committee. However having high test scores can demonstrate your scholastic aptitude, especially if you did not do as well as you could in college.
A full list of extracurricular activities and a community service volunteering are also helpful ways to make your application stand out. Grad schools want to admit candidates who will give back to the school and their community. That being said, it is better to have two solid activities that you committed yourself to for your entire college career, rather than listing ten different clubs that you barely had any involvement with.
If you weren't a top student in your class, you might still be able to get schools to compete for you. Just apply to masters degree programs that traditionally admitts students with a lower GPA or test scores than yours.
Apply to Multiple Masters Degree Programs
Regardless of your situation, it is in your best interest to apply to many graduate schools so that you can compare packages. Also, this will increase your chances of still being able to attend graduate school even if you don't get your first choice. In addition it has been reported that students who apply to more than one college receive more financial aid than those who do not.
You've heard the saying, its best not to put all of your eggs into one basket. Most aspiring grad students have one or two choice schools, but apply to several others to boost their chances of getting accepted to a program on terms that work for them.
Compare Your Financial Aid Awards
When you start receiving your decision letters, hopefully you will get accepted to a few different grad schools. If this is the case, now is the time to start comparing the different packages you have received. It just may happen that you get a better financial aid award at a school that is lower on your list of choices. Send your package to the school of your choice as an enticement for them to compete for you.


People Who Read This Article Also Read:
Application Tips for Grad School
Timeline for Applying to Grad School
How to Write the Best Personal Statement for Graduate School
Asking For a Letter of Recommendation For Graduate School
Letters of Recommendations for Non-Traditional Graduate School Applicants
How to Choose the Best Safety School For Your Graduate Program
How to Ace Your Graduate School Interview
Graduate School Applications

Advertisement
Visit Our Student Center

Get on track!
And find out everything you need to know about planning for college.
Advertisement