See All
Colleges >
Best Jobs for Recent College Grads
Best Jobs for Recent College Grads
Explore the best jobs for recent graduates, including the most in demand career fields and the best entry level jobs.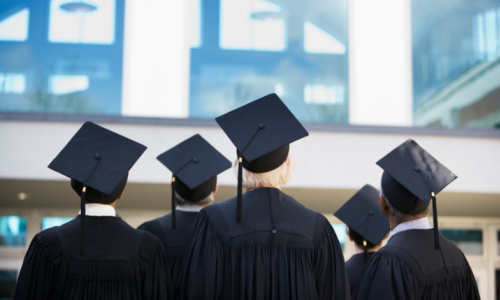 Photo: Thinkstock
Obviously the best jobs for recent college graduates largely depend on what you studied in college. The best jobs for business majors are going to be a lot different from the best jobs for chemistry majors.
That being said, there are certain in demand careers that aren't as major-dependent. These sorts of entry level positions usually require intensive training, but are open to many different types of college students.
Best Jobs for New College Grads
Sales Agent – Sales has always been a choice field for the newly graduated. Not only are there a lot of job openings, but the pay isn't bad either (around $31,000 annually, according to Forbes.) In 2012, sales positions in financial services and securities and commodities are especially attractive to new college grades.
Paralegal – Paralegals help lawyers make cases. They might prepare legal documents or research client backgrounds, but they don't necessarily need a legal education. The paralegal profession has an annual growth of around 22%, which helps make it one of the best entry level jobs for new college graduates.
Actuary – What is an actuary? Aside from being one of the highest paid entry level positions on our list (around $50k according to Forbes), an actuary works with financial institutions and insurance companies to estimate the probability and cost of life-changing events like injury, sickness, and disability. You probably noticed there wasn't an actuary major at your college, which means many majors (especially ones that deal with a lot of numbers) can lead to a career as an actuary.
School Counselor – Unlike the jobs listed above, to be a school counselor requires a specific educational background. But if you have this background (a major in education, specifically) you're golden. With over 54,000 new jobs annually, the field of school counselor is one of the most in demand professions for new graduates.
Computer Support Specialist – Of course you'll have to be good with computers, but if you know your way around a network, a computer support specialist might be just for you. And they'll be happy to have you. It's anticipated that nearly 100,000 new computer support specialists will be needed in 2012.
Advertisement
Visit Our Student Center

Get on track!
And find out everything you need to know about planning for college.
Advertisement