See All
Colleges >
Colleges With Catholic Affiliations
Colleges With Catholic Affiliations
These schools will fufill both your spiritual and educational needs.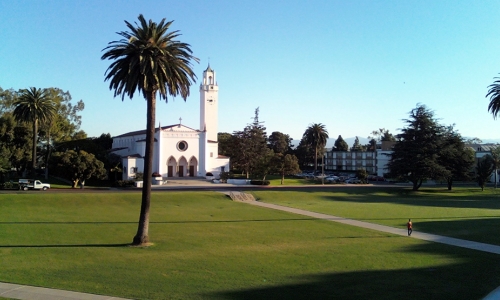 According to the United States Conference of Catholic Bishops (USCCB), there are over 240 degree-granting institutions of Catholic higher education in the U.S. This means that, for students hoping to attend a Catholic college, there are an overwhelming number of options to weed through. Following are some guidelines to help you figure out which Catholic college is the right one for you.
A number of Catholic higher education institutions have garnered top spots among nationally ranked colleges and universities
Religious Orders
Each catholic college and university is affiliated with a particular religious order. In regard to education, a school's affiliation is determined by the founders of the school. Students will find that a college's mission, leadership and coursework may be informed by the various practices and principles of the affiliated religious order.
The Jesuit order (also known as the Society of Jesus) is one example of this type of Catholic affiliation. Because of their relationship with this order, many Jesuit schools embrace the Jesuit beliefs regarding social justice and liberation theology. Currently, there are 28 Jesuit colleges and universities in the U.S., including the four Loyola Universities in Los Angeles, Chicago, New Orleans and Baltimore.
The following are some of the religious orders with which Catholic schools may be affiliated:
• Adorers of the Blood of Christ • Augustinian • Assumptionists • Basilian • Benedictine • Brothers of Christian Instruction • Christian Brothers • Congregation of Sisters of Saint Agnes • Diocesan • Dominican • Edmundite • Franciscan • Grey Nuns • Holy Cross • Jesuit • Lasallian • Marianist • Missionaries of the Precious Blood • Missionary Sisters of the Sacred Heart of Jesus • Norbertine • Oblates of St. Francis de Sales • Opus Dei • Pontifical • Religious of the Sacred Heart • Sinsinawa Dominican Sisters • Sisters of Charity • Sisters of Divine Providence • Sisters of the Holy Family of Nazareth • Sisters of the Holy Names of Jesus and Mary • Sisters of Mercy • Sisters of Notre Dame of Coesfeld • Sisters of Notre Dame de Namur • Sisters of Saint Ann • Sisters of St. Joseph • School Sisters of Notre Dame • Sisters of Providence • Sisters of Providence of Saint Mary-of-the-Woods • Sisters of the Presentation of Mary • Sisters, Servants of the Immaculate Heart of Mary • Society of the Holy Child of Jesus • Spiritans • Ursuline • Vincentian
In addition to colleges and universities affiliated with these Catholic religious orders, there are also a number of independent catholic schools with no specific affiliation. Ave Maria University is an example of this type of independent Catholic college.
Ranking
If you seek a challenging academic environment, you'll find that many Catholic universities offer an excellent reputation in this regard. A number of Catholic higher education institutions have garnered top spots among nationally ranked colleges and universities. These schools offer rigorous coursework along with a great selection of majors and research opportunities.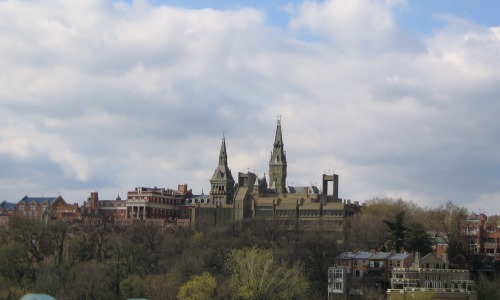 The following are some of the top-ranked* Catholic universities and colleges in the U.S.:
• University of Notre Dame: #18 national universities, #23 best value schools • Boston College: #31 national universities, #36 best value schools • Georgetown University: #20 national universities, #24 best value schools • College of the Holy Cross: #25 national liberal arts colleges
Tuition
Since they are private institutions, Catholic colleges and universities typically have higher tuition costs and no discount for in-state students. For example, Catholic University of America in Washington, D.C. costs over $38,000 per year in tuition and fees. However, not all Catholic universities are quite that expensive. Madonna University in Livonia, Michigan, charges just $16,340 per year for tuition.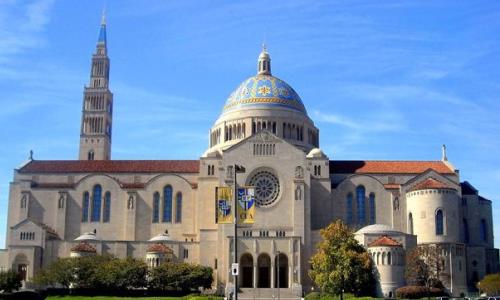 While colleges with Catholic affiliations tend to be expensive, many are generous when it comes to financial aid. Substantial scholarships are offered at many of these institutions to make the tuition costs more affordable. For example, all incoming freshmen at Gonzaga University are automatically considered for annual merit scholarships of up to $16,000 per year. These scholarships are guaranteed for four years as long as the student maintains good academic standing.
With so many Catholic schools to choose from, you may feel overwhelmed when searching for a match. In addition to the defining factors listed here, consider student enrollment numbers, campus location and student conduct policies to help you find a good fit. If you're hoping to attend a Catholic college or university, check out the UCSSB website for a complete list of these schools.
Rankings according to U.S. News and World Report
People Who Read This Article Also Read:
Student Religion: Religious Groups on Campus
Religious Scholarships
7 Most Popular Colleges for Religion Majors
Colleges With Christian Affiliations
Advertisement
Visit Our Student Center

Get on track!
And find out everything you need to know about planning for college.
Advertisement