See All
Colleges >
How to Offset Low SAT Scores in College Applications
How to Offset Low SAT Scores in College Applications
Low SAT scores aren't the end of the world -- follow these tips to for a stronger application.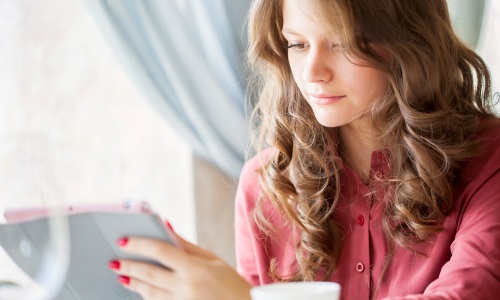 Photo: Thinkstock
These days, it's not uncommon for a college application to sound like a dating profile: Jane has earned top grades and is involved in a host of extracurricular activities, including cross country, basketball, Spanish club and National Honors Society. She also volunteers at the local soup kitchen and likes long walks on the beach. (OK, so that last part was just for fun. But in all honesty, it's not that far off!)
The truth is, now more than ever the college application process is a competitive one; and for the student who, perhaps, hasn't earned high SAT marks, it's an intimidating one.
Don't be afraid to brag a bit — schools want to know what makes you stand out.
Beat the Competition, Stand Out
The college admissions process is increasingly competitive for seats at private colleges, as well as public universities," said Heather Hiles, CEO of Pathbrite, a digital portfolio company that offers students an opportunity to create a personalized online profile of their accomplishments.
"With over 40 billion dollars spent on the college admissions process every year, parents and students need different ways to showcase their skills and abilities to succeed on the collegiate level."
Like Hiles, Jon Frank, founder and CEO of Admissionado, a Chicago-based boutique admissions consulting company, said it is a student's stand out qualities that will help him or her to succeed during the college application process.
"SAT scores, like GPA, class rank, and all other quantitative criteria, are all viewed in the unique context of every applicant," Frank said. "So, for example, if the applicant shows outstanding leadership skills, varsity team captainship or is president of the student body, then a mediocre SAT score is certainly not the end of the world."
Three Ways to Offset Low SAT Scores
Frank said there are three main approaches a student can take to make his or her college application stand out, especially if you don't have the benefit of extremely strong test scores:
1. Show Your Uniqueness
"Every college wants individuals, and folks who can deliver aspects to the school that they might not otherwise have," Frank said. "A specific musical instrument, expertise at a specific position on a team, a focus on a specific subject — all these things will fill gaps in prospective school classes."
2. Explain Your Interest
"Schools are obsessed with what they call their 'yield ratio' which is essentially how many of their accepted applicants choose to matriculate," Frank said. "Schools compare themselves to one another based on this ratio, and school rankings also consider this as a major factor."
3. Take a Genuine Approach
"Schools truly do not want to hear what you think they want to hear," Frank said. "The best applications we see are quite frankly the most honest ones. Be honest, be genuine — and you will be rewarded in the end." Jenny Peacock, director of admissions for William Peace University in Raleigh, NC, said a unique approach to an essay can often help a student's application to stand out.
According to Peacock, a student will "need to submit an essay; an essay that 'shows' rather than 'tells' the reader who you are," she said. "If a school accepts student interviews, then I would also highly recommend that. Not all state schools accept student requests for interviews. They are simply too large and have far too many applicants."
Don't Hold Back: Brag About Your Accomplishments
Peacock emphasized that a student shouldn't be afraid to showcase his or her best qualities: "Be sure to brag about yourself," she said. "We won't know who you are unless you tell us."
Ultimately, Frank said, a student's SAT scores are just one factor in a long list of qualifications that a school's admissions counselor will review. "Remember my friends, schools don't accept profiles, they accept people," he said. "So, there is plenty to talk about in your applications other than SAT scores."
Quick Tips
Consider putting together a portfolio that highlights your strongest qualifications, including academic records, extracurricular activities and volunteer efforts.
Use an application to highlight various interests and interesting personal facts.
Don't be afraid to brag a bit — schools want to know what makes you stand out.
People Who Read This Article Also Read:
How to Improve Your SAT and ACT Scores
Sample SAT Questions and Strategies By Section
5 Best Foods for SAT Test Day
SAT Test Prep Courses: What Will They Do For Your Score?

Advertisement
Visit Our Student Center

Get on track!
And find out everything you need to know about planning for college.
Advertisement