See All
Colleges >
In Demand Careers in Technology
In Demand Careers in Technology
Discover the path to your career in technology, one of the fastest growing industries in America.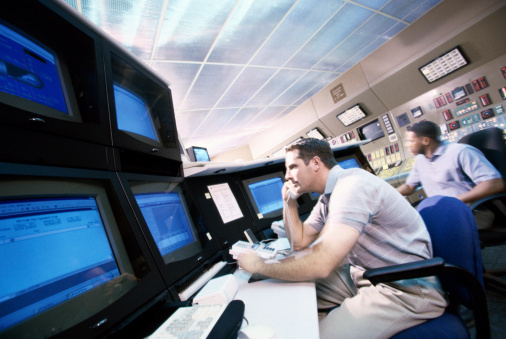 Photo: ThinkStock
By Merrissa Saunders
Over the past ten years a digital revolution has swept the nation, leading to an enormous demand for careers in technology. Technology has become an integral part of both our personal and professional lives, as we rely more heavily on computers to organize our daily activities. The work that was once done on paper is now maintained digitally, making technology a common and vital part of virtually every company.
Computer software engineers, network and computer systems administrators, computer programmers and computer support specialists are the backbone of the technology industry. They create innovative ways to make computers, computer systems and software programs faster, safer and more efficient.
With the ever expanding popularity of the internet, it is no wonder that many of the fastest growing careers are in the technology sector. Today, no successful office can run effectively without a skilled computer support team. Internet branding has also become the norm in the business world, and it requires a whole crew of technology and computer specialists to successfully maintain.
Computer Systems and Support Careers
Computer support specialists must be excellent communicators and have great problem solving skills. A computer support specialist works with clients to troubleshoot software and computer issues within an organization, and most employers filling entry-level positions require only a certificate or associate degree.
You may use this as a jumping off point for a higher level job such as a computer network administrator, which requires a bachelors degree or an associate's degree combined with related experience. A degree in networking or systems administration grants students the skills to evaluate and analyze networks. A bachelors degree is favorable for employers because students receive a general education plus a higher level of training in areas such as programming and hardware technology.
Computer systems security workers design and implement computer network systems, utilizing available tools to provide adequate security for each system. A certificate or associate's degree at a 1 to 2-year college will provide students with enough experience to transition into an entry level position. Security policies, hacker techniques and project management are a few of the skills you will learn in a computer systems and security degree program. A bachelors degree will provide you with a broader education in research and technology and may allow you to specialize in a chosen field.
Software Development Careers
Students heading down the track of software development, or computer software engineering, learn to create, design and troubleshoot software programs for computers and video games. Applicants must be technology savvy, have a passion for math and science and be good at solving puzzles. The majority of employers prefer entry-level applicants to hold a bachelors degree, though an associate's degree or certificate that specializes in one area of basic development may be sufficient. Those who decide to pursue their masters degree in software development are usually trying to advance their career and obtain competitive positions such as programming languages or computer/human interaction.
Web Design and Internet Careers
Combining their own creativity with the tools available in design software, a web designer creates, develops and maintains websites. It is the job of the web designer to create a layout that is specific to the needs of the company's clientele.
Most web design and internet students pursue an associate's degree or certificate at an online school or at a traditional bricks and mortar career training school, and are able to receive employment upon graduation. Some may choose to attend a 4-year bachelors degree program at a college or university. Few go on to pursue their masters degree, and those who do are usually students who have already obtained their bachelors degree in another technology field, but want to continue their education to become experts in internet technology.
Computer Science Careers
The road to becoming a computer scientist is a long one, but remains financially rewarding. Computer scientists are hired to research, create, design and implement new computer technology. Your main goal is to make computers faster and give them more processing power. You may also work with virtual reality or robotics.
The typical computer scientist will have earned a Ph.D. in computer science, though some positions in the federal government only require a bachelors degree in computer science. A computer science certificate or associate's degree will prepare students for entry-level jobs in basic computer programming, but many students attend this program then transfer to a bachelors program at a 4-year school.
Telecommunications Careers
Telecommunications build, repair and install wired, wireless, fiber optic and satellite transmission devices. Most people who major in telecommunications pursue a bachelors degree and some go on to get their masters degree. However, if you are looking for a sales or repair position in telecommunications, then you may choose to pursue an associate's degree.
People Who Read This Article Also Read:
Top 25 Occupations with the Highest Employment
Top 25 Occupations with the Most Openings
What Are the Most In Demand Careers in 2010?
Recession-Proof Careers
Promising Career Paths For Women
Switching Careers: From Factory Worker to Nursing
Career Change Options for Auto Workers

Advertisement
Visit Our Student Center

Get on track!
And find out everything you need to know about planning for college.
Advertisement