Campus Safety
Campus safety and security is one of the most important factors in college choice.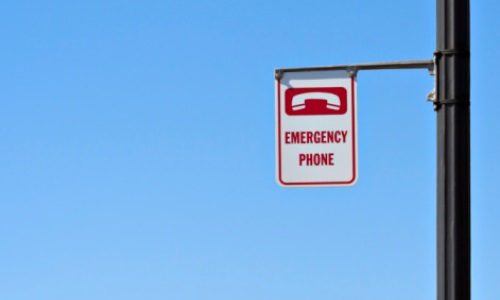 Photo: Thinkstock
All parents want their child to be safe on their college campus, but how do you find out if a campus is safe?
Campus safety ranks high among parents and students as an issue of concern, according to a recently published poll of college students.
All colleges do their best to keep campus housing a safe area, but there are still general safety tips that your child must remain aware of.
According to the poll of students, 86% of parents believe that the safety of the campus is an important factor in choosing a college. Safety ranks higher among parents than even academic quality.
Are you concerned about safety at your child's future college campus? Learn a bit more about campus security now.
Measuring Campus Safety
Colleges are required by the Higher Education Opportunity Act (HEOA) to keep campus crime statistics, which are compiled from campus security reports. These reports detail the types and number of crimes that occur on and around the campus as reported by campus police, resident advisors and other campus security officials.
Keep in mind that campus safety should also refer to the surrounding neighborhoods because chances are your child is going to be out exploring his new environment. For up-to-date crime statistics, contact the college's local police station.
When most people think of campus safety they are referring to campus crimes, but what about other safety procedures such as natural disasters? If the campus is in California, does it have earthquake safety procedures? How about tornado procedures if it is located in the midwest? This information can usually be located in the college's handbook.
Campus Safety Tips
A student must feel comfortable and safe at his or her college campus. If not, this will likely lead to poor academic performance and decreased social activity.
After you've completed your research, it's time to sit down with your child for a chat about campus safety. He may not be as enthusiastic about the discussion, but instilling even a few general campus safety tips into his mind before going off to college will ultimately help him in the long run.
Avoid walking alone around campus, especially at night. When walking alone, it's important to remain alert, walk in well-lit areas and keep your arms and hands free.
Be wary of intruders when entering and exiting vehicles. When inside your car, always keep the doors locked and the windows rolled up. Stick to main, well-traveled roads and only park in lighted areas.
All colleges do their best to keep campus housing a safe area, but there are still general safety tips that your child must remain aware of. Check to make sure that all campus housing areas are well lit. Never loan out or duplicate a room key or key card. Keep doors securely locked at all times. Always use caution when allowing strangers into the dorm or room.
Campus Safety Tips for Female Students
Sexual assault on female students is a main issue of concern on college campuses across the nation. One in four female students is sexually assaulted on campus and nine out of ten victims knew their assaulter.
To avoid being a victim of sexual assault, female students should:
Remain aware of their surroundings and carry mace or pepper spray at all times. Even better, female students could take a self-defense class before starting college.
Before spending time alone with a male friend, get to know him first and always let a friend know when you are going on a date.
When going out to a party or other social event, always travel in groups.
Always pour your own alcoholic drink, and never binge drink. Over 70,000 students between the ages of 18 and 24 have been victims of sexual assault while under the influence.
The issue of women's safety on campus was recently spotlighted by Vice President Joe Biden and Secretary of Education Arne Duncan, who introduced a new nationwide initiative to encourage all schools – from elementary through college level – to raise awareness of women's safety issues.
New federal guidelines were issued specifically to help universities and schools "end the cycle of sexual violence" on campuses, said the vice president.


People Who Read This Article Also Read:
Can My Child Visit Colleges Alone?
College Drinking
College Student Housing: A Parent's Guide
The College Visit: A Parent's Guide
A Parent's Guide to Helping Your Child Choose a College
College and Careers: A Guide for Parents
Alternatives to a Four-Year College
Is Online Education Right for My Child?

Advertisement
Visit Our Student Center

Get on track!
And find out everything you need to know about planning for college.
Advertisement